District M hires first CMO
The Montreal-based online ad exchange has hired marketing veteran Adrian Pike to give its media strategy a boost.
Online advertising company District M specializes in getting brands seen, but now it's focusing on marketing itself with the addition of its first CMO.
Adrian Pike, former VP of marketing with Lightspeed, will govern the marketing strategy for the online ad exchange as the company aims to drive growth and awareness across the North American market. He will work out of the company's Montreal office (it also has outposts in Toronto and New York), reporting to CEO JF Côté.
Speaking to MiC, Pike said his hiring came at a time when the four-year-old District M was entering a new stage of its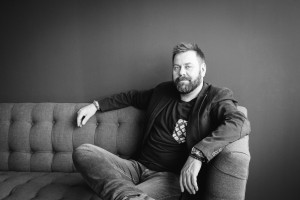 existence. "There comes a point at every company, especially for a successful start-up, that you can't just rely on exponential growth for momentum," he said. "The desire to do some sort of structured marketing [at District M] was very much there."
Prior to Pike's hire, he said the company had some small marketing efforts that he considered "reactive" and pertaining to specific projects, whereas it is now focused on a forward-thinking media strategy.
One of the biggest challenges in marketing District M as an exchange, said Pike, is standing out. "This marketplace is owned by a handful of very large businesses," he said. "We want to try and make sure that the market space hears our share of voice."
Naturally, he said, that means starting with online advertising, the very nature of District M's business. Pike predicted that while online display and pre-roll would take the lion's share of District M's day-to-day media spend, content marketing would also be a priority.
"I've been speaking with a lot of the team internally about building content that is educational, which will actually help people understand parts of their industry," he said.
The company would not offer any details on year-over-year growth.
Pike has previously held positions at Atex, Acxion and iGroupPLC, as well as Lucas Meadow Ltd. where he served as a managing partner.