Lindsay Pattison says transformation is coming at GroupM
The media investment company's new chief transformation officer on getting the GroupM agencies working together.
The only constant in the media industry is change, and last week GroupM took a step in harnessing that change by appointing Lindsay Pattison as chief transformation officer.
Pattison has been with GroupM since 2009, working as global chief strategy officer and UK CEO for Maxus before being named global CEO of Maxus in 2014.
In addition to enabling more cross-agency collaboration (i.e. "horizontality"), Pattison's new role will have her leading a number of change programs within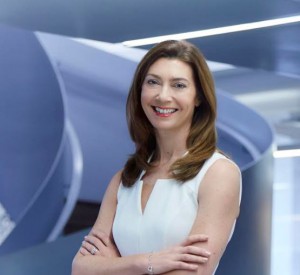 GroupM, including talent and leadership development, culture and diversity.
"I can't be called a transformation officer if nothing's going to change," she said.
"Horizontality has been one of WPPs strategies for a few years," she said. "And that's great, but what does it really mean? We do have team WPP structures for several of our major clients, which is great. But there are definitely other ways of being fluid and agile. So understanding how all of the partner agencies across WPP might work better with GroupM is a project I'm looking forward to tackling."
In a release on her new role, Kelly Clark, global CEO at GroupM, said Pattison will be tasked with delivering on the challenges of clients that need agencies to "think differently and work smarter." Citing the vast nature of the remits and scopes of modern agencies, Pattison said she will be looking to make sure GroupM is striking the balance between using data and technology to drive the business forward while also staying connected to its creative roots.
"It's about making sure all the specialized companies across GroupM understand how we use the proliferation of data across a digital-first, mobile-first, programmatic-led world," she said. "And then let's not forget the magic. When we talk about changing and being adaptive to clients, we tend to talk about data and digital. But there is also creativity and content as well."
Pattison notes she is also passionate about talent and culture and has been a champion of female empowerment and diversity at Maxus, launching a two-day female empowerment-focused conference called "Walk the Talk" last year. She said she wants to expand that and ensure there are diverse views and voices working across GroupM.