Rogers Internet buys the top: Media Monitors
The telco bought the most radio ads in Toronto for the week of May 22 to 28.
Rogers Internet bought the most radio advertising time in Toronto for the second straight week, according to the May 22 to 28 charts from Media Monitors.
The telco was followed by the Acura Dealer Association, which moved up to #2 from #4.
Canadian Tire (at #3), Shoppers Drug Mart (at #4) and Hyundai (at #6) were the new entries on the chart for the week.
The top of the list was also stable in Montreal, with Bell Media's CTV staying put at #1 for a second week. Tim Hortons followed at #2 (up from #33).
New on the Montreal list for the week were Shoppers Drug Mart (at #3) and Canadian Tire (at #7).
Toronto:
By brand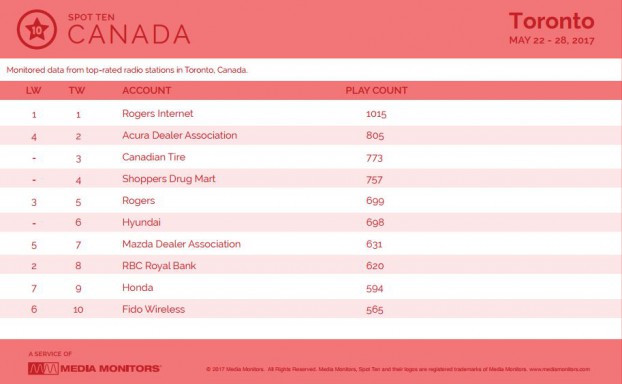 By category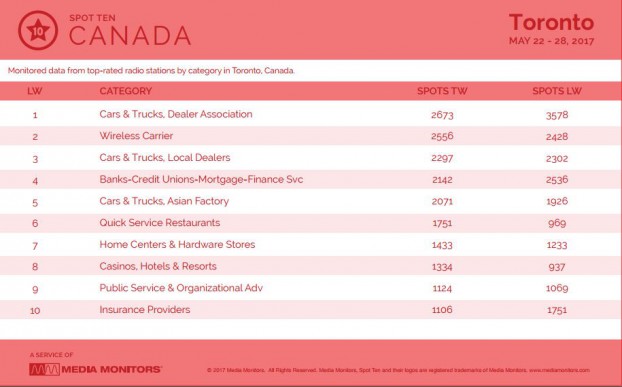 Montreal:
By brand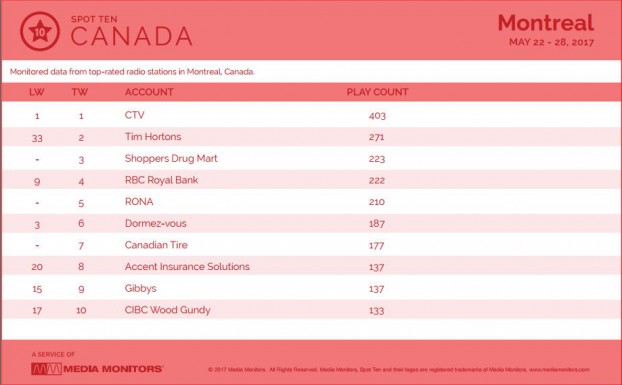 By category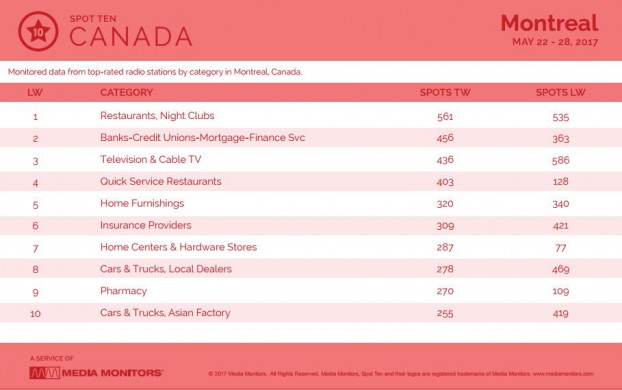 Image: Shutterstock