YouTube isn't TV and it's OK with that
MiC sat down with Sam Sebastian, VP, Google and managing director, Google Canada, ahead of YouTube's third annual Canadian upfront.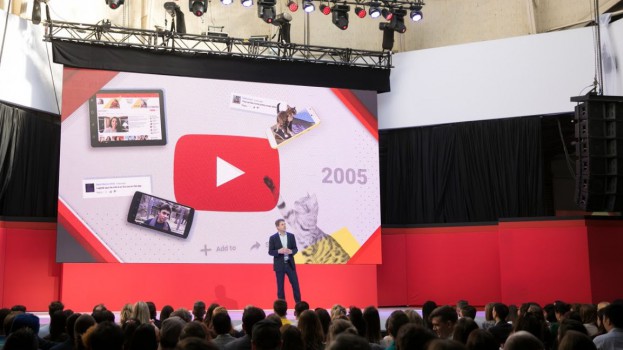 Despite timing its third annual upfront presentation to take place just ahead of the major Canadian conventional TV networks', YouTube isn't defining itself by conventional TV standards. At least, not anymore.
Up until quite recently, the company defined its offering in TV-like terms, "otherwise advertisers wouldn't understand what we were talking about," said Sam Sebastian, VP, Google and managing director, Google Canada, who sat down with MiC ahead of this week's Toronto agency presentation.
"In my time at Google, we have battled with defining YouTube," he said. "Is it TV? Is it complementary to TV? Is it a competitor? We have become more comfortable saying YouTube isn't TV and we're happy with it not being TV. And we think it can be bigger and better than TV. People have tried to put us in a box. But we are cool with where we're at."
Where it's at is on solid footing. Viewership on YouTube in Canada is up overall, with a 30% jump in watch time year-over-year, according to numbers from Google Canada. New cross-device data from comScore reports that YouTube reaches 84.5% of online Canadians every month.
Though it's happy discovering its place in the ecosystem, YouTube has had a rocky spring, with brands like Johnson & Johnson and GM pausing spend on the platform after ads were placed next to questionable content and hate speech. Sebastian said the past couple of months have been a challenge, adding that they can do better.
"We have had daily, if not hourly, conversations with agencies, walking them through the three things we have been doing since the storm hit," he said.
Those three things are updates to ad policies, increased brand safety and controls and increasing the machine and human resources and transparency dedicated to advertising on YouTube.
Sebastian added that agencies know the process isn't ever going to be 100% perfect, but since making the changes, it has identified five times more unsuitable videos that previously.
A market that has historically over-indexed on YouTube viewing, Canada is also ahead of the pack in use of the platform's unskippable six-second bumper spots, which replaced 30-second ads last year. Canadian advertisers have the highest adoption of bumper ads of any YouTube market globally. According to results from Google, nine in 10 bumper ads drove ad recall, with an average lift of 38%. Across all campaigns measured globally, average lift was 9%.
In traditional upfront fashion, YouTube Canada is also highlighting the new U.S. programming it will be selling around in the market. At its New York Brandcast 2017 in early May, YouTube rolled out a slate of ad-supported shows including programs featuring Ellen DeGeneres, Rhett & Link and Kevin Hart.
Ellen's Show Me More Show will be posted twice a week. Kevin Hart: What the Fit? will feature the comedian and actor teaming up with celebrity friends and YouTube stars as they attempt to master a trending workout each week.