Last chance for Media Director of the Year nominations
After a one week extension, the final day has come to submit nominations for the most worthy candidate.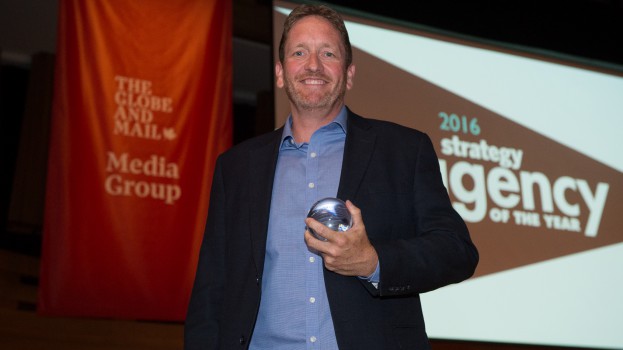 Today is the last day to submit nominations for the 2017 Media Director of the Year title as part of strategy's 2017 Agency of the Year awards program.
Media agency employees, sellers and clients can nominate a candidate worthy of the title. Candidates don't need to have "media director" in their formal title, but should be top leaders within their respective organizations. Nominations should include three reasons why the candidate is worthy of the award, which might include the creation of a new division, landing big clients, scoring new recruits or creating noteworthy media innovations.
Nominees will be voted on by this year's Media Agency of the Year judges.
Send your candidate's name and a detailed list of accomplishments (approximately 500 words) to Mark Burgess before end of day today.
The award will be presented in November at our Agency of the Year gala. Last year's Media Director of the Year was IPG Mediabrands Canada CEO Harvey Carroll (pictured above).