Three weeks at the top for America's Got Talent: Numeris
The reality competition show held the top spot for the week of June 12 to 18.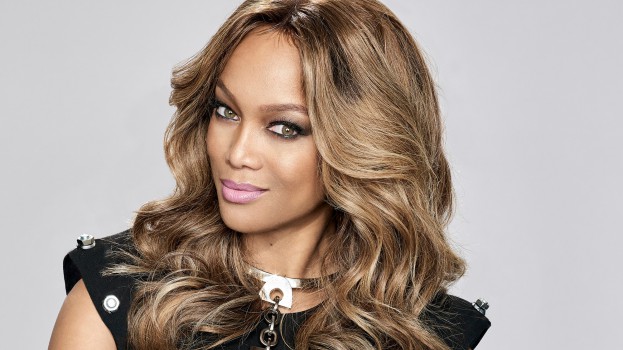 America's Got Talent is currently on a three-week streak as the top single-night program for average minute audience (2+) in Canada. That's according to Numeris and its results for the week of June 12 to 18.
This also marks the third consecutive week the series has grown its audience — it pulled in an average of 1.84 million viewers, up from last week's 1.79 million.
Following the competition show once again was CTV's new reality series World of Dance, which sat comfortably in the number-two spot for the third week in a row. Both, along with the number-three finisher Masterchef, also dominated local markets.
Masterchef was followed by The Big Bang Theory, perhaps the one program whose summer reruns pull in enough viewers to give it an edge over new programs, which was tied for fourth place with American Ninja Warrior. This gave CTV four of the top five spots for ratings.
There were few surprises across each regional market, least of all Quebec's Francophone market. Once again, TVA's La poule aux oeufs d'or took the top spot, although its AMA fell to 774,000 from 814,000 last week. Other TVA programs Film de filles and Refuge animal took the next two spots, followed by SRC's Le beau dimanche and TVA's Les beaux malaises.

Here are the top-ranked daily measured shows by market (AMA for all persons 2+), according to Numeris, for June 12 to 18, 2017
Canada
1. America's Got Talent on City Tuesday at 8 p.m.: 1.84 million viewers
2. World of Dance on CTV Tuesday at 10 p.m.: 1.36 million viewers
3. Masterchef on CTV Wednesday at 8 p.m.: 1.24 million viewers
4. The Big Bang Theory on CTV Thursday at 8 p.m.: 1.1 million viewers (tie)
4. American Ninja Warrior on CTV Monday at 8 p.m.: 1.1 million viewers (tie)
Montreal (anglophone)
1. World of Dance on CTV Tuesday at 10 p.m.: 82,000 viewers
2. America's Got Talent on City Tuesday at 8 p.m.: 75,000 viewers
3. Masterchef Canada on CTV Thursday at 9 p.m.: 58,000 viewers
4. American Ninja Warrior on CTV Monday at 8 p.m.: 52,000 viewers
5. The Big Bang Theory on CTV Thursday at 8 p.m.: 52,000 viewers
Quebec (francophone)
1. La poule aux oeufs d'or on TVA Wednesday at 7:30 p.m.: 774,000 viewers
2. Film de filles on TVA Wednesday at 8 p.m.: 716,000 viewers
3. Refuge animal on TVA Monday at 7 p.m.: 712,000 viewers
4. Le beau dimanche on SRC Sunday at 9 p.m.: 633,000 viewers
5. Les beaux malaises on TVA Monday at 8 p.m.: 581,000 viewers
Toronto/Hamilton
1. America's Got Talent on City Tuesday at 8 p.m.: 431,000 viewers
2. World of Dance on CTV Tuesday at 10 p.m.: 311,000 viewers
3. The Big Bang Theory on CTV Thursday at 8 p.m.: 244,000 viewers
4. Private Eyes on Global Thursday at 8 p.m.: 208,000 viewers
5. Masterchef on CTV Wednesday at 8 p.m.: 207,000 viewers
Edmonton
1. America's got Talent on City Tuesday at 9 p.m.: 84,000 viewers
2. American Ninja Warrior on CTV Monday at 9 p.m.: 80,000 viewers
3. The Big Bang Theory on CTV Thursday at 9:31 p.m.: 72,000 viewers
4. Masterchef on CTV Wednesday at 9 p.m.: 69,000 viewers
5. World of Dance on CTV Tuesday at 8 p.m.: 66,000 viewers
Calgary
1. The Big Bang Theory on CTV Thursday at 9 p.m.: 74,000 viewers
2. America's Got Talent on City Tuesday at 9 p.m.: 61,000 viewers (tie)
2. Masterchef on CTV Wednesday at 9 p.m.: 61,000 viewers (tie)
4. The Big Bang Theory on CTV Thursday at 9:31 p.m.: 55,000 viewers
5. Private Eyes on Global Thursday at 9 p.m.: 50,000 viewers
Vancouver/Victoria
1. America's Got Talent on City Tuesday at 8 p.m.: 203,000 viewers
2. World of Dance on CTV Tuesday at 10 p.m.: 116,000 viewers
3. Masterchef on CTV Wednesday at 8 p.m.: 99,000 viewers
4. Border Security on Global Sunday at 7 p.m.: 93,000 viewers
5. American Ninja Warrior on CTV Monday at 8 p.m.: 87,000 viewers