Amazon dominates paid search in Canada: study
A new study says retailers and financial companies are getting the best results on Google.ca.
A year-long study of paid desktop search advertising has revealed Amazon gets more clicks than any other advertiser vying for the top spot on that first page of Google search results.
Digital marketing platform AdGooRoo tracked paid search advertising across 2.5 billion search results each month globally between June 2016 and May 2017. To look at how spending in Canada was evolving, it used an algorithm to track activity around the 50,000 top keywords by ad spend on Google.ca.
Amazon.ca search ads were clicked the most at 27.2 million times, according to the study, followed by Expedia.ca at 16.2 million and HomeDepot.ca at 14.9 million.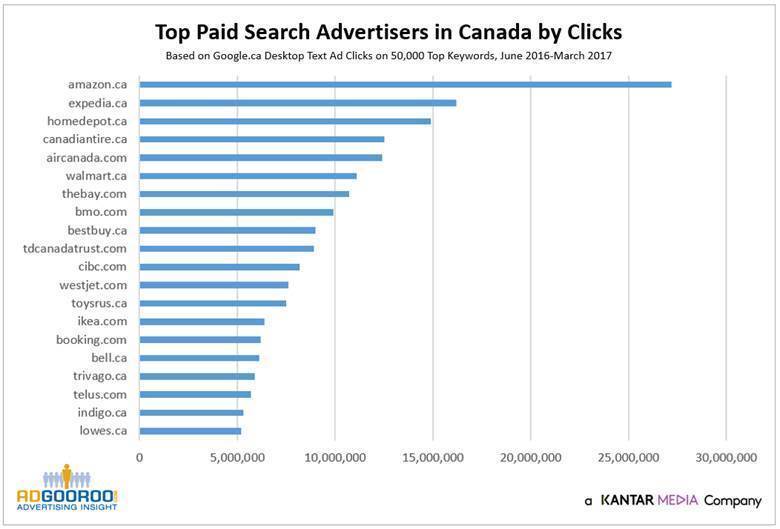 AdGooRoo says paid search spend on Google's Canadian site reached $27 billion in the studied period – 3.9% more than the previous 12-month window. Retail companies and financial institutions were the biggest spenders in that time, topping the ranking at at $4.56 billion and $4.22 billion, respectively. Home and garden marketers and the travel sector also crossed the $2-billion spending mark.