Super Channel ups McDonald to president, CEO
The long-time exec will lead all strategy and operations for the Edmonton-based channel.
By: Daniele Alcinii
Super Channel has elevated long-time executive Donald McDonald to the position of president and CEO.
McDonald (pictured) will lead all strategy and operations for the premium network's four multiplex channels – Super Channel 1, Super Channel 2, Super Channel Vault and Ginx eSports TV Canada.
McDonald, who most recently served as chief operating officer following the departure of former COO and president Malcolm Knox in September 2016, will continue to oversee the company's corporate finance and accounting functions.
Having joined the Allarco Entertainment-owned pay-TV network in 2009, McDonald has held such titles as financial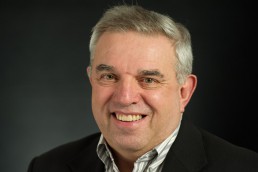 consultant and executive director of finance and administration before being lifted to chief operating officer.
As COO, McDonald was responsible for leading Super Channel through a restructuring period while also "redefining the company's strategic direction" after its parent company, Allarco Entertainment, filed for creditor protection in May 2016. After disclaiming a number of contracts, Super Channel began acquiring content late last year.
Earlier this year, Super Channel launched a 24-hour eSports TV channel, Ginx eSports TV Canada, and rebranded SC3 into movie channel Super Channel Vault.
Prior to joining Super Channel, McDonald held several senior executive level positions outside the broadcast industry, including Select Cash ATM, Longview Advantage, Speed-i-Com, NCR Canada and Automated Papers.
"McDonald has demonstrated tremendous leadership and unwavering commitment to the growth and success of Super Channel in his current role as COO," said Charles R. Allard, chair of Allarco Entertainment, in a statement. "His vision, focus and financial expertise have successfully navigated the company through a restructuring process and positioned the company for continued profitable growth."
From Realscreen