The Star's universal app touches down
VP of advertising Carolyn Sadler on the ad units and potential of the app, which replaced the now defunct Star Touch.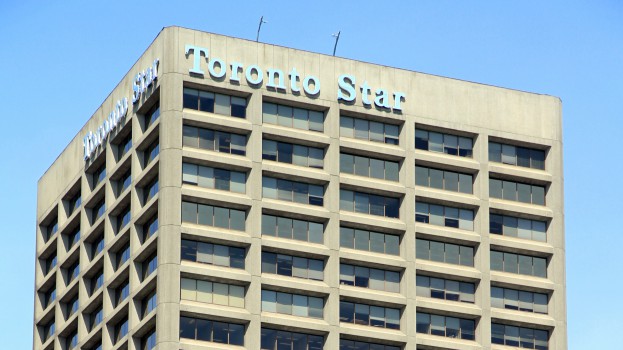 The Toronto Star has launched its new universal mobile app that will replace its Star Touch tablet app, which is set to shutter at the end of this month after missing readership and advertising goals.
Different from Star Touch's one interactive issue a day, the new app is updated continuously with news as the day goes on.
Carolyn Sadler, VP of advertising, Star Media Group, said that while not all of the Star Touch's ad units are available on the new product, there are dynamic, responsive, full-screen ads available. Sadler said the majority of new ads will be interstitials as well as standard IAB mobile ad units.
The new product also has the flexibility to change ads during the day and geo-target, said Sadler. With Star Touch's daily edition model, her team was tied to ads fixed to positions for the duration of the day.
While not sharing specific targets, she expects the app's user numbers will be much higher than the 80,000 monthly digital device users that had been using Star Touch. (Star Media Group will also offer its e-paper edition in a three-month free trial for Star Touch readers that still want to experience the daily tablet news experience.)
"During the first five months of 2017, our mobile audience had grown by one-third or 33%," she said. "So being able to package all of our mobile audiences across devices will give us the scale that we were lacking with the Star Touch environment."
Thestar.com averaged 4.56 million mobile unique visitors per month for the first five months of 2017, which is up from 3.43 million mobile unique visitors for the same period in 2016.
The Toronto Star's universal mobile app will be sold on a CPM basis, with pricing more in line with industry standards for other mobile products. This, too, diverges from the Star Touch, which was priced at a premium and sold by audience and screen units. According to Sadler, Star Touch at the high end could have sold for a $100 CPM while high-impact mobile ads on the universal app will be selling for around a CPM of $25.
Image: Shutterstock