Articles Tagged 'Carolyn Sadler'
The Star's universal app touches down
VP of advertising Carolyn Sadler on the ad units and potential of the app, which replaced the now defunct Star Touch.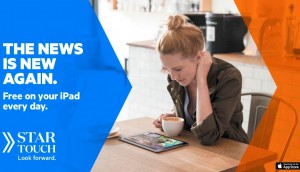 The Star's new app touches down
John Cruickshank and Carolyn Sadler on the launch of the Star Media Group's big bet to reach younger readers.
What Star Media Group looks like now
The media co has reworked its structure, with two COOs now responsible for all business operations at the company aside from Toronto Star editorial and Metro Media Sales.