Addictive Mobility makes moves in Montreal
The hiring of TC Media's Alexandre Rouleau is a crucial part of reaching out to agencies in the French market.
Mobile ad tech company Addictive Mobility has made the first step toward establishing a physical presence in French Canada. It plans to open a Montreal office within about a month and has hired Alexandre Rouleau as the senior sales director for Eastern Canada.
The Montreal outpost will be the third Canadian office for Addictive Mobility, which is headquartered in Toronto with an additional office in Vancouver. Rouleau will be working remotely until the Montreal space is officially opened.
Naveed Ahmad, CEO of Addictive Mobility, said the Montreal office is crucial for expanding the relationships the company has in the market. Addictive Mobility was recently selected as the preferred mobile partner of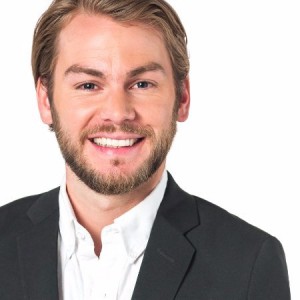 Havas Media, and Ahmad said if the company is going to broker more deals like that in the Quebec market with agencies like GroupM, Cossette and Touché, it needs Quebec expertise.
"French Canada is about 25% of the Canadian population," Ahmad told MiC. "We have established some relationships with Montreal agencies before, but those have all been out of the Toronto office. We're at a stage now where those relationships need hands-on, full-time attention," he said.
The expansion into Montreal serves double duty as both Addictive's move to tap the French market and a chance to expand into Eastern Canada, Ahmad said.
"I think often as Torontonians, we kind of think that what happens in Toronto is what should happen in the rest of Canada," he said. "In my three years of having an operation in Vancouver, I've come to understand that they've got their own opinion on things and how the world works. I think Eastern Canada, particularly Montreal and French-speaking Canada, have a different way of approaching things as well."
Rouleau came to Addictive from TC Media where he served for three years as a subject matter expert in digital solutions and one year as general manager of digital strategy and marketing. He's also previously worked on the agency side as a media strategist with Touché. Naveed Ahmad, CEO of Addictive Mobility, said Rouleau's experience in digital media was an asset — but his years of work in French Canada and his knowledge of that market were crucial.
No junior-level hires have been made, but Ahmad said there are plans to expand the office under Rouleau's leadership.
Rouleau began his training on July 31.