Walmart tweaks its back-to-school targets on Facebook
This year's campaign went fully immersive and targeted students as well as moms.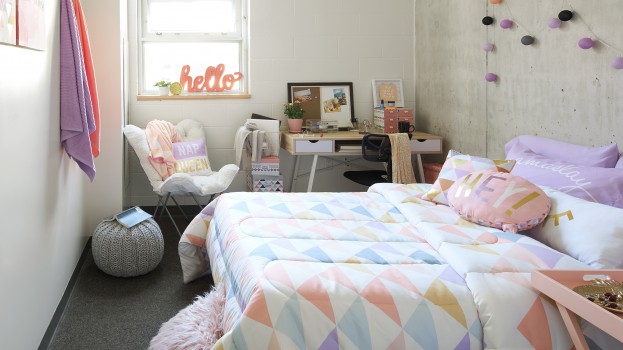 Walmart Canada has unveiled a new series of Facebook 360 posts, designed to create an immersive online shopping experience as part of its second annual "Back to Campus" campaign.
The campaign, which will be boosted on Facebook for the entirety of August, features four differently styled dorm rooms (set up at Toronto's Humber College) decorated in Walmart products. Users can toggle around the entire room using Facebook 360. The products featured in the unit are also clickable, so users can be directed to the Walmart shop from the post.
The Facebook 360 posts are an upgrade from last year's campaign, which used carousel ad units that showed the rooms from various angles (and linked to the products shown in the photos). While Karen D'Souza, manager of creative and content at Walmart Canada, told MiC the previous campaign created somewhat of a faux-360 effect, this year's utilizes the actual 360 ad unit, which she described as more interactive.
The other major change from last year is the campaign's target. The 2016 promotions were aimed solely at mothers, but this year's Facebook targeting was split — half to mothers and half to students. The media buy was handled by Ruckus Digital, which also worked on strategy and production for the campaign.
"Last year, our targeting was based on the logic that mom's the key decision-maker," D'Souza told MiC. "What we've found is that the student is actually the main decision-maker, and Mom is the money."
D'Souza said a number of the featured items have already sold out on the website.
The campaign also includes digital display ads and a video directing users to the Walmart site, which D'Souza said is also new to the mix.