Harley-Davidson rides into primetime on Discovery
A digital series celebrating the brand's anniversary in Canada has been turned into an hour-long documentary.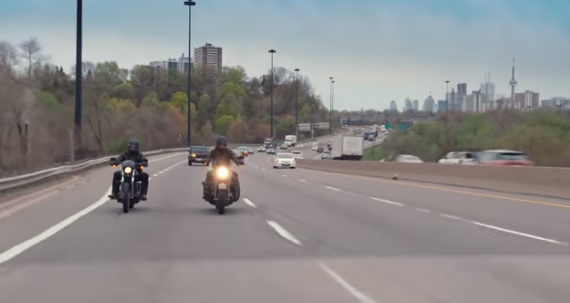 A digital series celebrating Harley-Davidson's 100th anniversary in Canada is getting the primetime treatment.
Common Ground broadcast TV debut is an evolution of the 12-part digital anniversary series of the same name created by Harley-Davidson's media agency Team Ignite and creative shop Zulu Alpha Kilo earlier this year. Zulu co-produced Common Ground through its content studio, zulubot, in collaboration with Artifact Nonfiction out of New York.
Billed as "part foreign exchange, part road trip," it paired Harley-Davidson riders from Canada with international motorcycle fans. The series was part of a set of activations that included experiential events and exclusive merchandise. Since going live in June, the English and French series has collected more than 9.1 million views online and earned more than 38 million media impressions.
"Early on, it was getting such a great response from the rider community, so we wanted to make it into something bigger," said Mike Sutton, president, Zulu Alpha Kilo. "And that's when we got interest from Bell Media and Discovery."
Representatives from Team Ignite said the documentary allows Harley-Davidson to blur the lines between advertising space and publisher content to drive incremental reach against the campaign.
Sutton said the team simply took all of the footage it had from the digital shorts to turn it into a one-hour primetime series.
Discovery Channel was a fit because the channel had already run Harley and the Davidsons, a mini-series about the history of Harley-Davidson and its founders, in 2016.
This Saturday, Discovery Canada will air Harley and the Davidsons ahead of the primetime debut of Common Ground. Promotions for the documentary have been running on Bell Media's channels for the past week-and-a-half, said Sutton.
Common Ground was targeting a more mass group than Harley-Davidson typically goes after. It is the latest in a series of unconventional media executions from the motorcycle brand. Last year it opened the 1903 Café in Toronto to target more urban dwellers and people who might be otherwise intimidated by the brand.