How Two Oceans' sponsorship switch-up paid off
With budget challenges and unsatisfying results from OOH, the brand found its niche in a reality show.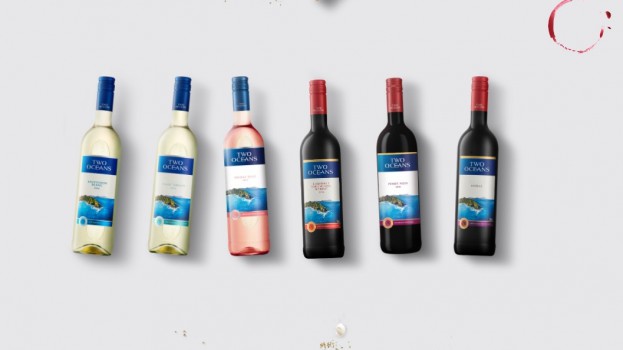 Rob Malloch is toasting to The Bachelorette Canada.
The CMO of PMA Canada, which operates several wine and spirit brands in Canada, including Two Oceans, believes he has the series to thank for an uptick in sales for the wine brand. Two Oceans sponsored the first season of the series on W Network last year.
"It's not always easy to link above-the-line activity to direct sales, but we're pretty confident with these results," Malloch told MiC.
So confident, in fact, that the brand is going back for more in October when W rolls out its first season of The Bachelor Canada, which will also include Two Oceans as the official wine of the series. The wine will be featured prominently in dates and challenges, targeting a core audience of women aged 25 to 44.

Measuring the period from the campaign lead-up in fall of 2016 through to the end of December (one month after the season concluded), sales for Two Oceans were up 5% year-over-year in Canada, versus 1% for total wine sales, according to Malloch. The results were magnified in Ontario, which Malloch said is a key area as 56% of its sales (and 61% of Bachelorette Canada viewers) are there. In the province, Two Oceans' sales were up 8% year-over-year, versus total wine sales at 2%.
Malloch admits that Two Oceans' market share in Canada is still modest — its estimated rate of sale is 270,000 cases per year (or 3.2 million bottles of wine), with the total wine category in Canada sitting at 50 million cases per year (giving Two Oceans a 0.52% share). He said that although Two Oceans is not a market leader, the challenge it faces is a common one throughout the rest of the industry.
"The trick is to get people to choose it more often," he said. "Consumers love to drink a different wine with every occasion. Our challenge is continuing to get users to use Two Oceans as their go-to brand."
That goal, combined with the challenge of a small media budget, was what led to the brand integration with the reality show. Malloch said the brand couldn't afford a traditional TV campaign, and that after several years of seeing ROI from billboard campaigns slipping, was looking for something that would tell more of a clear brand story. "The billboards had a simpler message: 'buy me now,' which is really all you can say when you're trying to catch someone's attention when they're on the go."
The diminishing return on OOH resulted in a two-year media hiatus prior to partnering with Bachelorette Canada. But Malloch said its new sponsorship integration strategy is working so far. In addition to the Bachelorette integration, there was a small digital campaign to accompany it, as well as PR and in-store signage promotion. Following the conclusion of the campaign, Two Oceans commissioned a small study (300 respondents) via Northstar Data, that found 37% of Bachelorette viewers recalled seeing the brand on the show, which Malloch said was an ideal result.
Details are still being finalized on the integration into The Bachelor Canada, although Malloch said that the creative in the 30-second ads that will accompany the show will be revised to be more relevant to Canadians (the ads on The Bachelorette were international, and Malloch said the brand found in the feedback that this was not as effective with consumers).
PMA Canada worked with Jungle Media on the media buy and with Your Brand Integrated Marketing Communications on the PR campaign.
The Bachelor Canada premieres on Wednesday, Oct. 11 at 9 p.m. on W Network.