Vistar Media opens Canadian outpost
The tech company, which connects consumer location data with digital OOH advertising, has opened its first international office and hired Scott Mitchell as the Canadian sales director.
Vistar Media, a technology company that connects consumer movement patterns with digital OOH ad serving, has opened a Canadian outpost, hiring Scott Mitchell as sales director.
Mitchell previously worked as an account director at Yahoo Canada, managing sales for the CPG vertical. Prior to that, he was a senior brand partner, enterprise solutions, at TubeMogul.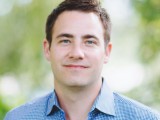 Vistar Media has been live in the U.S. since 2012. The company's programmatic platform allows clients to use consumer location data to serve them digital OOH ads when they are most likely to see them. The company is launching in the Canadian market through partnerships with OOH networks including Captivate, Rouge Media and Zoom Media.
Mitchell said the company is also leveraging relationships that are already in place in the U.S. for its first international expansion. Walmart Canada and Cadreon are listed as expanding their relationships with the company from the U.S. and into the Canadian market.
Vistar Media was named to this year's Inc. 5,000 list of greatest entrepreneurs of the year, clocking in at #248. The company started the year with 49 employees and has since grown that to 78. According to its listing on Inc., Vistar Media has seen three-year growth of 1,730%. The company also plans to expand with a U.K. office before the end of 2017.