AdChoices recognition on the rise
Half of those surveyed also view advertisers more favourably when they participate in the DAAC's transparency program.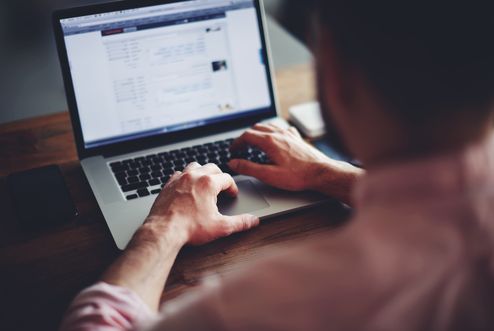 A new survey that plumbs awareness of the Digital Advertising Alliance of Canada's AdChoices program shows more Canadians are becoming familiar with its triangular logo and what it stands for.
This summer, three years after the DAAC launched AdChoices to give consumers more control and understanding of the online advertising served to them, it paired with Toronto research firm Synqrinus to survey 1,000 consumers on how well they understand the program.
While last year's survey showed that only 38% of Canadians recognized the AdChoices icon and name, this year's results showed that more than half of respondents (53%) now recognize the name and logo. Twenty-seven per cent recognize the logo alone.
While millennials tracked higher in recognition than those over 35 for the second year in a row (56% recognizing both name and logo and 37% recognize logo alone), adults 35+ are catching up with 51% recognizing the name and logo, 21% on the logo alone.
Canadians' understanding of how online advertising and data collections is on the rise, Synqrinus senior research director Josh Rosenblum told attendees at DAAC's annual breakfast event on Sept. 28.
Most survey respondents said they understood that data is used to collect information (71%) and that specific ads are served to them based on browsing (70%). Although, less than half understood that it is possible to lodge a complaint for advertising (37%) and that they can opt-out of interest-based ads (40%), Rosenblum said that understanding is still on the rise.
Rosenblum said new questions added to this year's survey revealed AdChoices affects how consumers view advertisers and publishers – 50% of respondents said they viewed an advertiser more favourably (32% "somewhat more favourably" and 18% "much more favourably") when participating in the AdChoices program. Millennials over-indexed slightly on this, with 54% reporting more favourability.
It also affected the perceived trustworthiness of brands, with 52% of respondents viewing participating brands as more trustworthy (56% among millennials).
Lastly, the study examined consumer attitudes toward free internet content. Of all respondents, 82% believe free internet content is important (46% say "very important," 36% say "somewhat important"). When asked if they would prefer an ad-supported but otherwise free internet versus paying for online content in an ad-free environment, only 14% chose the paid option.
The only major demographic difference in this response was that between male and female respondents – 19% of male users said they'd prefer a paid internet, while 10% of female users would prefer that option. Rosenblum said this is because studies show male internet users tend to prefer more paid services online such as gaming, music and video subscriptions.
Image: Shutterstock