CBC signs on as official gymnastics broadcaster
CBC will cover the four-day event with 20 hours of content on linear and digital, building on CBC's Road to the Olympic Games strategy.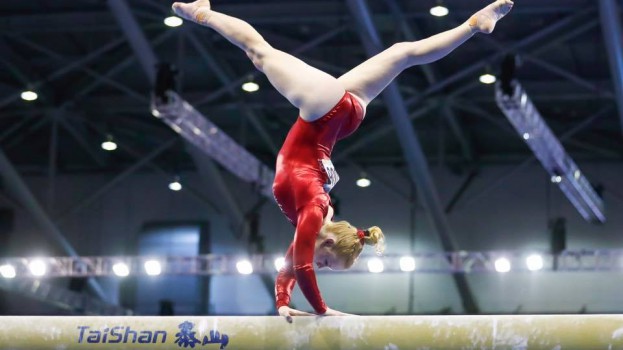 CBC has signed on as the official national broadcaster of the FIG Artistic Gymnastics World Championships and will cover the championships from Oct. 5 to 8.
The international competition will take place at Montreal's Olympic Stadium, delivered to viewers through both television and online streaming content. The first event to be broadcast will be the men's individual all-around final, streaming both on CBC Sports' website and app.
This will be followed by more than 20 hours of broadcasting online and on linear TV, with nightly recaps on CBC Television as part of its Road to the Olympic Games coverage.
CBC last covered the event in 2015, according to a rep for CBC Sports, and has aired the championships several times over the history of the event (which has been held since 1903), although not every year. The CBC has been the only Canadian media partner of FIG, according to Gymnastics Canada.
Canada has never made the podium at the tournament before and has only received eight medals over the course of the tournament history. This year's athletes include Ellie Black, who placed fifth in the all-around standings from Rio 2016 and fellow Rio Olympians Shallon Olsen, Isabela Onyshko and Scott Morgan.
The move to add the FIG championships is part of CBC Sports' ongoing strategy to shift its focus to amateur sporting events, bolstering its Road to the Olympics coverage with content from the IAAF World Track and Field Championships, the Fédération Internationale de Natation (FINA) and the Summer Universiade. The pivot occurred two years ago when the CBC won the broadcasting rights to the Olympics until 2024.