Young Sheldon brings the ratings on CTV
The Big Bang prequel's premiere came just shy of audiences for the adult version of Sheldon.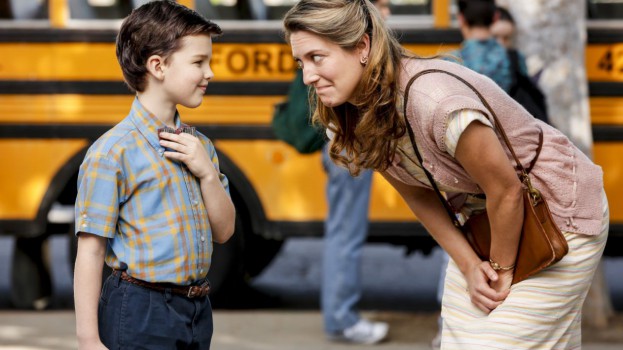 Young Sheldon, the Jim Parsons-narrated prequel to The Big Bang Theory (which has drawn more than its share of Wonder Years comparisons from critics) debuted on  CTV to an average audience of 3.6 million viewers, according to overnight Numeris data provided by Bell Media.
As one of the most talked-about shows from the upfronts, it's now the largest new series debut for CTV since the debut of Marvel's Agents of S.H.I.E.L.D. in 2013.
It didn't hurt that Young Sheldon premiered directly following the season finale of The Big Bang Theory, which was CTV's top program of the night with an average of 3.8 million viewers. According to CTV, Big Bang not only grew its audience 4% from last year's finale, but also topped last year's season premiere, which pulled in an average audience of 2.36 million people.
Among the key adult 25 to 54 demos, Big Bang and Young Sheldon averaged 1.7 million and 1.5 million viewers, respectively.

CTV had another strong debut with the media drama The Good Doctor, which opened with an average of 2.6 million viewers, scoring 873,000 average viewers in the adult 25 to 54 demo. According to Bell Media, The Good Doctor was the second-highest-rated series  premiere behind Young Sheldon.