Postmedia redesigns Sun digital properties
The new apps and websites come with more flexibility in ad formats, including contextual ads.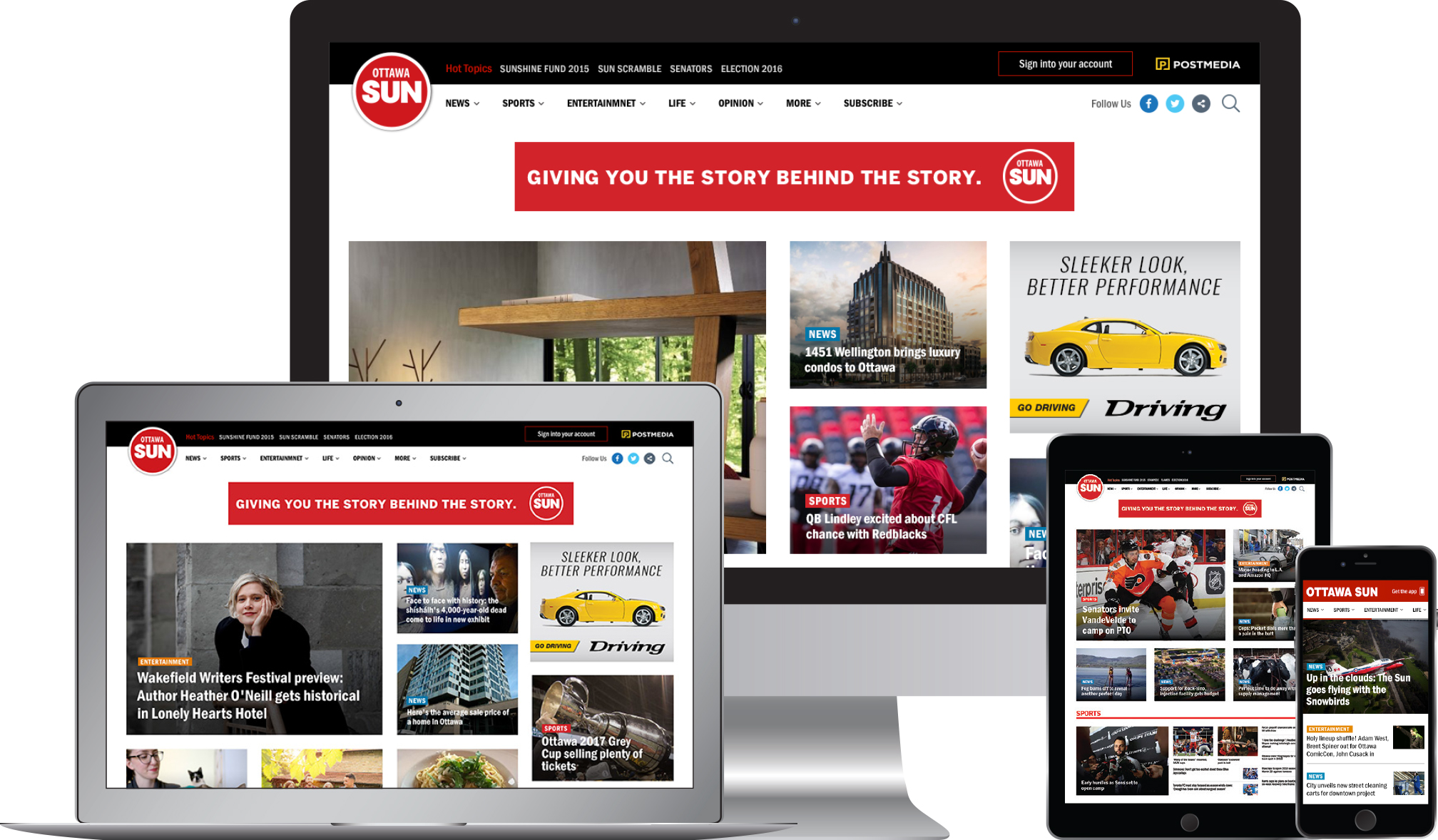 Postmedia has redesigned the apps and websites for its Sun city newspapers.
The relaunch includes new responsive apps and websites for the desktop, tablet and mobile platforms of its tabloid newspapers in Ottawa, Toronto, Winnipeg, Calgary and Edmonton.
The new digital product suite includes sticky navigation across all devices, carousel sliders, and a new long-form story template. The Sun papers have also reintroduced comments via a Facebook commenting system.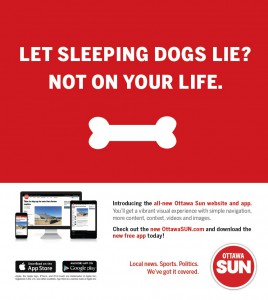 James Wallace, VP of editorial at the newspaper chain, said the redesigns come with more flexibility in ad formats, including contextual ads, to help facilitate both display advertising and sponsored content. It is offering sticky ads and consistent sizes across all devices, and Wallace said the apps and websites reflect the tabloid nature of the papers by putting videos and images at the forefront.
In addition, Wallace said the redesigns give the Sun chain more capacity to measure performance in key areas, such as mobile, whereas feedback was limited with the older sites. "The new apps and websites represent a complete rebuild of our infrastructure to our own web content management system, giving us a better understanding of behaviour to allow for better distribution."
To promote the launch, Postmedia developed an in-house marketing campaign that focuses on differentiating the brand from Postmedia's broadsheet newspapers, such as the National Post.
"The [tabloids] are edgier, more irreverent," Wallace said. "We like to have a little more fun than our broadsheet colleagues, and the ad campaign reflects that."
Editorially, the papers will continue to focus on local news, entertainment, sports, politics and opinions.