CRTC report shows audiences declining across TV, radio
The updated info in the Communications Monitoring Report shows online TV viewing is on the rise.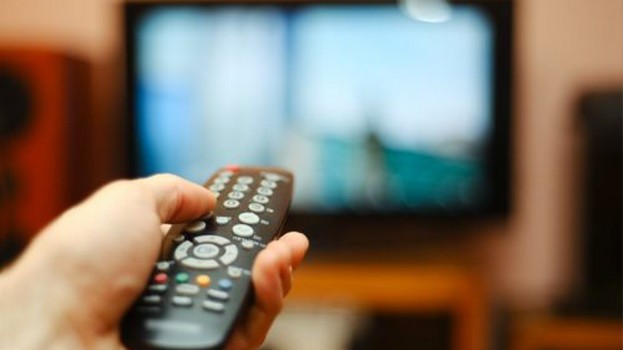 With files from Regan Reid
The updated information in the CRTC's annual Communications Monitoring Report shows 2016 audiences for television and radio shrunk overall. Consumption hours are down for almost all demographics.
However, the CRTC found that the average Canadian is progressively consuming more online TV.
Here's an at-a-glance review of the key numbers for audience and revenue figures for television and radio.
Television
The average Canadian aged 18 or older watches 28.2 hours of television per week, according to the report, which uses Numeris data. That average is down from 28.6 hours per week in 2015.
People 65 and older are the only group increasing their watch hours, going up to 42.8 hours per week (up from 42 – a 1.9% increase).
Among the total adult population, an average of 3.1 hours per week of internet television are consumed, but among the cross-section of a typical internet TV fan, that total rises to 6.4 hours per week. Both amounts have risen gradually over the last five years.
Private conventional television and the CBC saw viewing share decline in the English market, while discretionary and on-demand services grew by 1%. In contrast to the English-language market, the French-language market saw its total viewing hours increase by 12.4 million total hours.
Drama and comedy drew the highest viewing percentage in both French and English (39.1% and 36.6% respectively).
Among the major broadcasters, Bell Media boasted the highest total audience share (36.7%, for both conventional and specialty in both official languages). That was followed by Corus (34.6%), Rogers (11.9%) and CBC (8.4%).
Overall, Canadians consumed a total of 579.1 million hours of television in all areas other than Quebec's Francophone market. In the Quebec Francophone market, 219.9 million hours of broadcast television were consumed. Both markets saw modest declines year-over-year.
Radio
Compiled Numeris measurements show that radio's audiences and listening hours are shrinking among all key demographics. The average person 12+ listened to 14.5 hours of radio per week in Toronto, a 7.6% drop from 2015. The group shrinking most rapidly is teens (ages 12 to 17), which finished 2016 with an average of 4.8 hours of radio consumed per week (a drop of 18%).
The least rapid decline is in the 55 to 64 demographic, which saw a drop of 3.5% (17.9 hours of listening per week).
Audience share grew in some radio categories — English and French language FM stations both saw an increase in share of of 0.4% and 2.4% respectively. However, English and French AM stations and other stations (such as Indigenous radio stations, over-the-air tuning to U.S. border stations, satellite radio services and other sources) saw small declines in audience shares.
Across the different English commercial operators, Bell Media posted the highest audience share (18%), followed by Rogers (12.8%). Corus took 11.9%, while Newcap posted a share of 9.3%.
In the French language market, Cogeco leads with a 32.1% share, while Bell Media posts a 21.9% share (Bell Media saw a small drop from 25.2% in 2015).
Of the various formats, CBC Radio One (which operates 32 stations) led the English market with the audience share with 13%, followed closely by current country stations (12%) and adult contemporary (11%). The smallest shares go to mainstream rock stations (6%), classic rock (5%) and CBC Radio Two (3%).
For French-language, the hot adult contemporary category took 21% of the audience share followed by news/talk (18%) and adult contemporary (17%). Classical (3%), classic hits (2%) and sports (1%) took in the smallest shares.
Revenues
Canadian TV broadcast revenues continue to slowly decline, with the sector reporting $17.85 billion in revenues in 2016, down 0.5% from 2015′s $17.95 billion.
From 2012 to 2016, overall broadcast revenues have dropped 0.14% or 0.04% on average per year.
Digging into the data, it's clear that some segments of the sector are performing better than others, with discretionary and on-demand services reporting $4.4 billion in revenues, up 2.9% from 2015. Of that, English-language specialty services were the most profitable language group, with $2.9 billion in revenues in 2016, while revenues for French-language specialty services rose 3.1% to $703 million.
The CRTC released revenue figures for conventional TV in July.
Radio revenues likewise showed declines outside the French markets. Overall revenues for AM and FM stations nationwide dropped to $1.55 billion, down 3.2% in 2015 and a 1.1% drop in compound annual growth rate over a five-year period.
French-language AM and FM stations ended up in the black at 1.3% and 1.1% annual revenue growth, respectively. But the market overall was hampered by English FM radio's 5% revenue decline, dropping to $987.9 million from $1.04 billion in 2015.