Raja Khanna to exit Blue Ant Media
After more than 10 years with the Toronto-based company, Khanna will leave his position as CEO of television and digital by the end of the year.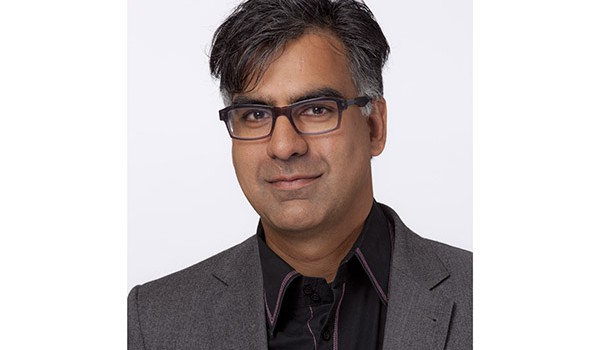 Blue Ant Media's Raja Khanna is leaving his position as CEO of television and digital after more than 10 years with the company.
Khanna will exit the global producer, distributor and channel operator by the end of the calendar year as Blue Ant endeavors to place further accountability and decision making authority directly into its various business units.
"In the context of this more decentralized structure, Raja Khanna and [Blue Ant co-founder and CEO] Michael MacMillan decided that the role of CEO, TV and digital is a layer of executive oversight which is no longer necessary," stated a company-wide email that was shared with Media In Canada's sister publication Playback.
"Raja has been on the growth journey at GlassBOX and Blue Ant for more than 10 years and he is looking forward to his next challenge. We thank him for his many contributions to the creation and growth at Blue Ant Media which reflect his entrepreneurial spirit."
In October, Blue Ant began altering the way its content business operates in order to help further its international expansion. Anchored by the company's May acquisition of New Zealand-based media company The Racat Group, Blue Ant currently has a network of production companies, television channels and content distribution operations pushing its content worldwide.
Khanna said in a tweet Monday that, after 10 years with the company, he was "excited to turn over the reins at Blue Ant Media to the amazing team I built. For me? Time to disrupt. Again."

As CEO of television and digital, Khanna led the development of the company's content, television and digital strategies. In addition, the seasoned exec oversaw Blue Ant's global specialty and SVOD channels, international distribution group, its global production studios and its L.A.-based YouTube network.
Previously, Khanna served as CEO of indie broadcasting and media company GlassBox Television where he helped orchestrate the company's merger with Blue Ant in April 2011. At GlassBox, he was also responsible for growing the company from one to three specialty channels and managing the acquisition of adventure channel T+E from Canadian broadcaster CTV.
Blue Ant's co-founder and CEO Michael MacMillan will continue to lead the operations and strategic direction of the Canadian media conglomerate.
From Danielle Alcinii at Realscreen