CBC's media forum challenges preconceived ideas
What does The Simpsons have to do with an agency environment? Is there power in pixels? Three takeaway's from the pubcaster's event.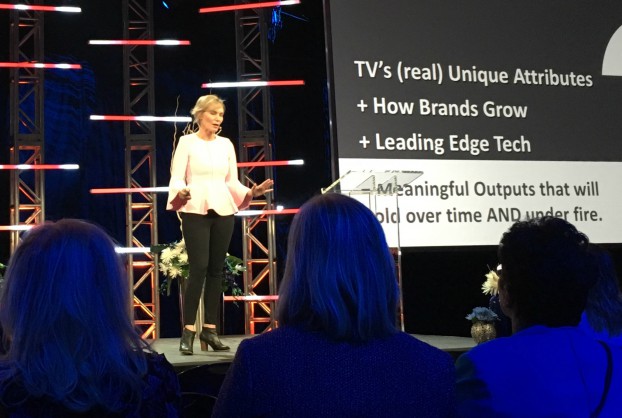 Among the media insiders speaking at CBC Media Solutions' annual Media Forum Tuesday was Joel H. Cohen, a writer with the longest-running primetime sitcoms of all time, The Simpsons. The audience clearly enjoyed the laughs and insights from behind the scenes of the Fox animated juggernaut.
But between the laughs, Cohen and his fellow presenters shared a number of research tidbits, thoughts and anecdotes to rally the audience around not just TV, but media and content in general. The overall message? TV advertising is far from dead, but it's time to challenge how you think about it.
1. Media professionals might not be "normal."
Chris Goldson, director of creative works and commercial marketing with ITV in the U.K, starting his talk with a metaphor. He used to constantly overestimate his own shoe size. For years, he said, he wore a size 13 instead of his true size 9 because he never thought to question himself. The lesson? Media professionals should question if they, too, operated in a bubble.
Goldson presented a recent U.K. study from the firm Thinkbox. It showed media professionals' estimates of how much TV non-media professionals watched (in his words, "normal" people) versus how much TV "normal" people reported watching.
There was a fairly significant difference between the estimates of professionals and that of non-professionals. It was off by nearly an hour every day (see below).
A similar Ipsos study commissioned by ThinkTV that went live last week showed a similar dissonance between estimates. The ThinkBox study, however, showed one extra element — actual time spent watching TV, beyond self-estimations. For example, ad professionals estimated that the general public watches two hours and 41 minutes per day of TV on a TV set. The actual data showed three hours and 32 minutes per day.
"The third column," he said, referring to the industry's estimates, "That's their job, and it's off by 50 minutes per day. That's a lot of TV."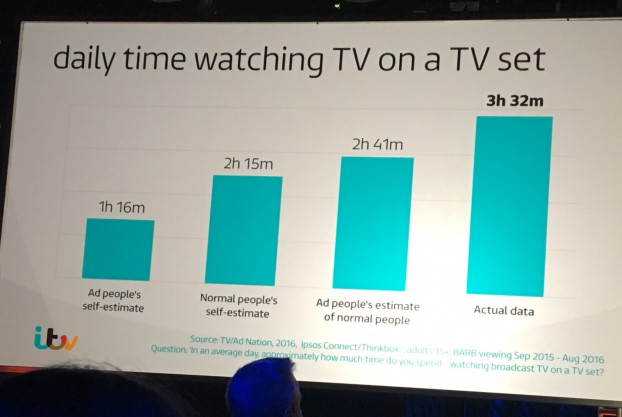 2. In the attention economy, pixels may be key.
Karen Nelson-Field, a media professor with the University of Adelaide, discussed how attention to TV ads compared to ads on other media. A year-long study conducted by Nelson-Field and a team of researchers (testing 2,500 Australians with more than 20,000 ads) found that there's a positive correlation between the percentage of a screen that an ad occupies and the attention paid to it. Because TV ads occupy 100% of the screen no matter what, they drew more attention than pre-roll ads in YouTube or in-feed ads in Facebook that could be scrolled partially off-screen.
Nelson-Field said one can still absorb an ad by "passive attention," meaning focusing on other elements of a screen while a social ad plays. But the attention given to a full-screen ad may have more payoff.
"You can take something in without looking to it, but the more attention you paid to the ad, the more impact there is on sales," she said. The correlation between sales and full-screen ads was also highly positive. "Passive attention does nudge sales, but less so than active."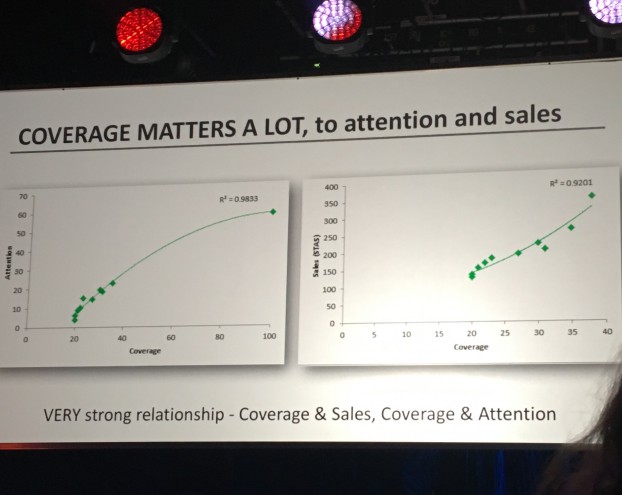 3. Diversity correlates with innovation.
What does a cartoon TV show about a dysfunctional family have to do with agency and creative environments? Plenty, according to Cohen.

Using The Simpsons' always-changing couch and chalkboard gags from the opening credits as metaphors, Cohen told the crowd that no environment should ever dismiss bad ideas. "When someone pitches a bad idea, it's a test of a good creative environment," he said. "As soon as we hear an idea, it presents an opportunity for someone… to build upon it."
And that environment, he said, wouldn't be possible without the diversity in The Simpsons' writers room. He said the current staff includes a chemist, a computer science engineer, a former lawyer and someone who turned down medical school. He added that the room is diverse racially and in terms of age. "Our oldest writer is in their sixties, and our youngest writer is 22."
Cohen said that in an environment where the education and skill set doesn't necessarily match the job, and there are a number of different backgrounds, the best ideas will flourish. "You learn to not just advance the idea you think is best," he said. "It's about what's best for everyone."