TD Bank returns to the Juno Awards
As part of its seventh year relationship with CARAS, the bank will engage with fans and activate through the TD Green Room ahead of the awards.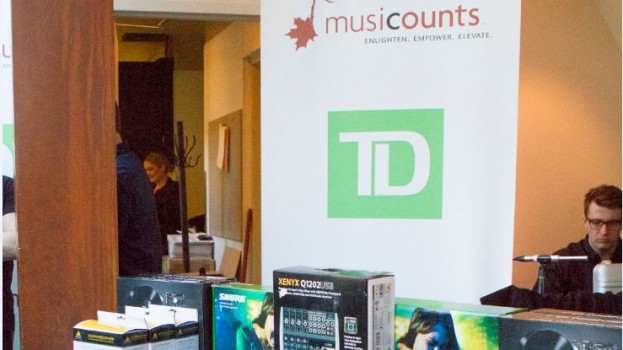 TD Bank Group has announced it will return as a sponsor of the 2018 Juno Awards for the seventh year in a row through a partnership with the Canadian Academy of Recording Arts and Sciences (CARAS).
This year, the bank will be hosting community partners, industry people, media and musicians in the TD Green Room, a pop-up that first launched in 2014 and that allows fans to engage with local and emerging Canadian artists over the Junos weekend.
The bank is also returning as the presenting sponsor of the TD Fan Choice Award, which helps music fans recognize their favourite artists. Canadians can participate by voting for their preferred nominee at a dedicated website or on Twitter, Facebook and Instagram.
The partnership with CARAS will see the bank collaborate with the Juno Awards, MusiCounts (which provides musical instruments and equipment to community centres, after-school programs and other community non-profit organizations) and CBC Music throughout the year on custom activations and programming that will extend beyond Juno Week, according to Michael Armstrong, TD Bank Group's VP of marketing, brand and corporate sponsorships. He could not provide further details on the nature of the activations.
Armstrong told MiC in an email that the partnership with CARAS, a non-profit organization that promotes Canadian music and artists, has helped it engage with fans and the industry, adding that it usually "creates a lot of buzz internally" among bank employees.
Juno Week will run in Vancouver March 19 to 25, culminating with a live CBC broadcast of the 47th Juno Awards on March 25.