On Postmedia's print shakeup: "This is not palliative care"
Company president Andrew MacLeod said there is a light at the end of the tunnel, but Postmedia needs to shed weight to get there.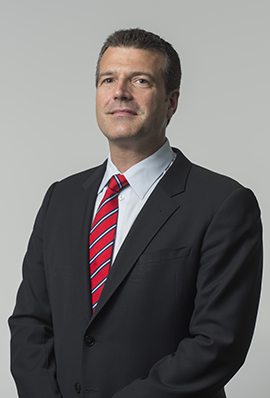 Postmedia's announced closure of 20 community and commuter newspapers Tuesday is not a signal it wants out of community news altogether, its senior executives said. The company sees a future in the space, but the publication swap with Torstar and resulting loss of nearly 300 newsroom jobs is a painful-but-necessary cut that's needed to get there.
Media in Canada spoke with newly minted Postmedia president Andrew MacLeod (pictured) and CEO Paul Godfrey hours after the announced closures to learn how Postmedia came to its decisions and how they plan on moving forward.
The high-profile publication exchange saw the two companies trade more than 40 papers in a non-cash transaction. Both Torstar and Postmedia closed most of the papers involved in the swap. Of the two dozen titles it acquired, Postmedia shuttered all but the Exeter Times-Advocate and the Exeter Weekender. 
MacLeod said there was no complex strategic decision in continuing the Exeter titles; they were simply the most cost-effective papers for Postmedia to continue operating.
There's no positive spin for this, added CEO Paul Godfrey. "The industry is in decline, and we've been saying this to anyone who cares to listen."
Godfrey and MacLeod called decisions like yesterday's "basic economics." But not every title shed was one the company was eager to part with.
Postmedia's community news future
But when asked if Postmedia was looking to get out of the community newspaper business entirely, or if launching and acquiring so many community newspapers to begin with was a mistake, both men gave a hard no.
MacLeod said in the age of disruption, Postmedia needs to keep its head above water, and it's doing so by shedding costs where it doesn't see adequate sources of revenue.
"We need to extend our legacy runway," he told MiC. "We grew double-digits in digital revenue for three of the last four quarters of our fiscal year… This is not palliative care for us. We believe that there's a future, but we need to buy ourselves some time."
The new challenge, said MacLeod, is further capitalizing on that growing digital audience, but the key to success is in going up-market. He admitted that Postmedia can't compete with the tens of millions of unique visitors gobbled up by larger, global platforms. While he wouldn't name which platforms he was speaking about, he said platforms that have "commoditized audience and can operate at a scale that's low in CPM" have given Postmedia no choice but to go up-market in its quest for ad dollars.
"We're really banging the drum with blue-chip clients, mid-size clients and all of our agency partners, [selling ourselves] as a brand-safe experience with high-quality audience." While he didn't have any results to share yet, he said the company is "seeing some good trends."
Godfrey has been among the various media leaders asking the federal government and the Standing Committee on Canadian Heritage to assist the country's traditional media titles. He has said that until there is a solution on how to compete with U.S.-based Google and Facebook, which are said to gobble up the lion's share of digital advertising, titles will continue to suffer.
"They don't pay tax here and we do," said Godfrey.