Spotted! Knixwear struts into the offline world
The undergarment company has kept all of its media efforts online. Until now.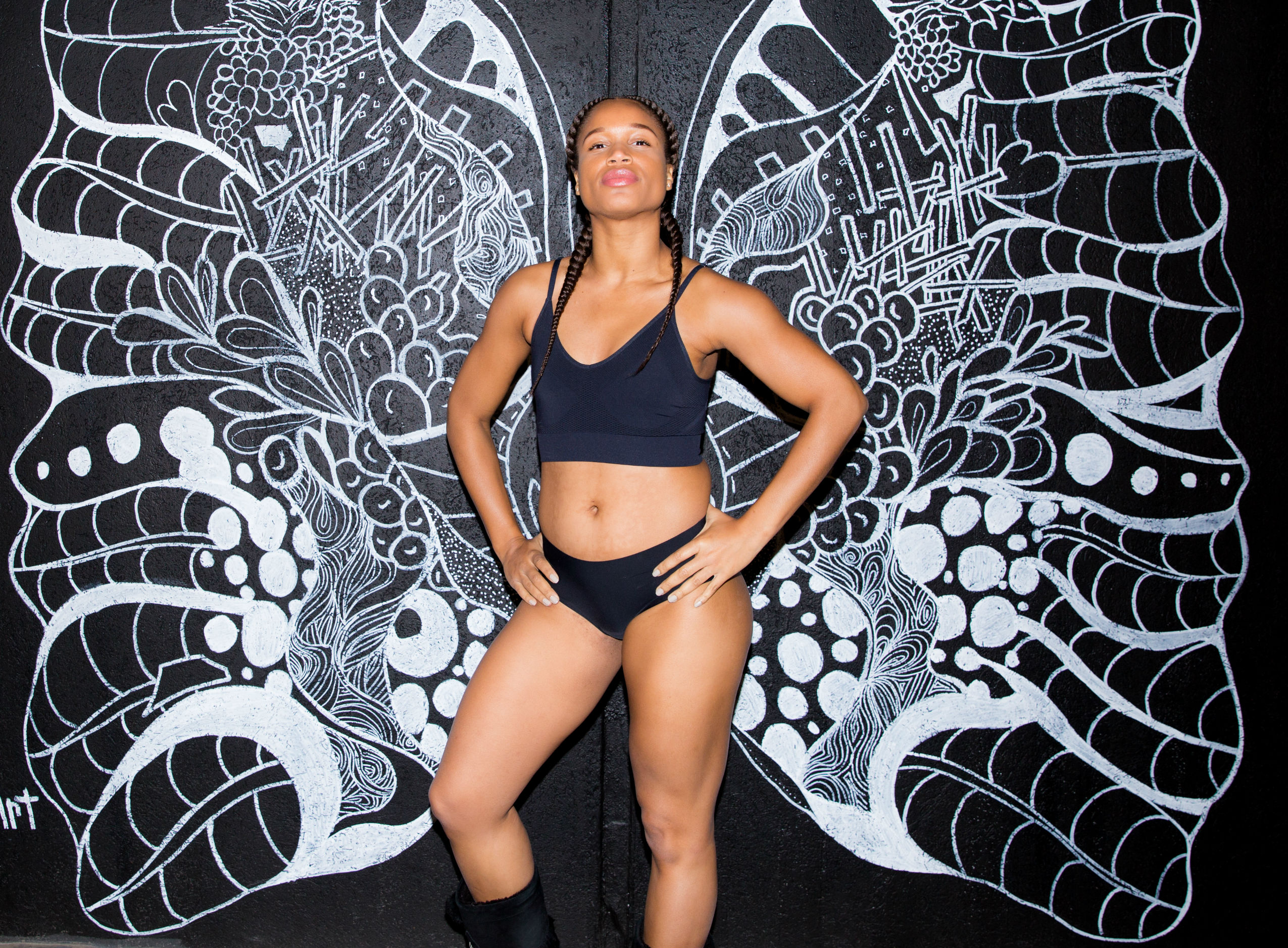 Women's undergarment company Knixwear, which mainly transacts and advertises online, hosted an impromptu fashion show last week in the cold streets of downtown Toronto.
On a busy weeknight in a car-and-pedestrian-heavy area, a group of 20 women wearing only their Knixwear bras and underwear (and some comfy shoes) strutted the sidewalks of Richmond Street like it was their own runway, posing in front of an angel wing mural by muralist Kelsey Montague.
To complement Knixwear's brand messaging of body diversity and positivity, the group included women across a range of ages and body types.
The mural they posed with happened to be drawn on the wall of 128 Peter Street, which will serve as a pop-up location for the Knixwear brand for the next three months. Inside, the pop-up is both a Knixwear retail store and a workout space. Dubbed Bolo House, the space hosts classes in the styles of boxing, bootcamp and other group fitness styles, all centered around female empowerment.
This isn't the first big stunt for Knix. Last year it turned heads when it started hosting "Spin in Your Skin" underwear-only spinning classes in Toronto.
But Knixwear founder Joanna Griffiths said with the growth the company has seen (she said the brand sells an item every 10 seconds), it's time to get serious about its offline strategies. On top of the pop-up and the fashion show, Knixwear also engaged in its first OOH buy in the same area of Toronto. It's the first media buy (conducted internally, with all creative done in-house as well) for the brand that didn't take place in the online space.
"We're definitely in testing mode right now," she said. "Community building is a huge initiative for us this year. The more that we grow and spend online, the more we need to complement that with offline experience."
Knixwear also worked with HypePR on public relations.