Starbucks goes to the bots on Twitter
It's the first Canadian QSR to create a Twitter chatbot, which is all about driving good deeds.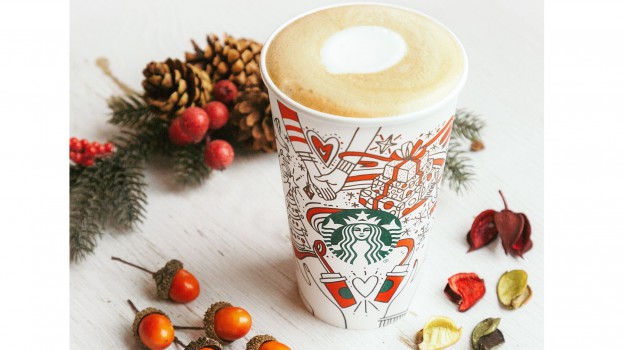 Starbucks Canada is no stranger to advertising on social, but for this year's "Give Good" holiday campaign, it's upped its social game by investing in a Twitter chatbot.
According to social media platform, it's the first Canadian QSR to use a Twitter bot.
Pinned at the top of Starbucks Canada's Twitter page is a tweet asking Canadians what it means to "give good." Rather than simply prompting a reply or retweet, the tweet has a link to chat with the bot to find ways that they can spread goodness throughout the holiday season.
The chatbot prompts the user with several questions to find ways to make someone's day better before issuing them a "challenge," such as talking to a stranger, buying a coffee for someone behind them in line or surprising someone with a handmade card.
Most, but not all, of the prompts end in encouraging someone to do these good deeds at a nearby Starbucks. But Lisa Mazurkewich, director of marketing and digital experience, told MiC it's all about making a direct connection with customers.
Twitter would not disclose how many times the chatbot has been used, but so far the tweet linking to it has seen 213 replies, 223 retweets and more than 1,600 likes. Mazurkewich said engagement rates are surpassing expectations.
The café chain also partnered with Bell Media on "Give Good" video content to be distributed through social channels. The videos celebrate some of the social impact agencies Starbucks works with. The campaign is also using  an out of home buy in Toronto's Yonge-Dundas Square to further drive engagement with the brand on Twitter. Those who tweet their "#GiveGood" message publicly will also see a custom emoji generated when they use the hashtag.
The Give Good holiday campaign runs until Jan. 8. Starbucks worked directly with Twitter on both the bot and the OOH board. Its partnership with Bell Media was managed through agencies Behaviour and MBA.