What Magna's ad forecasts say about TV in Canada
The IPG intelligence group says Canada's net ad revenues will grow 4.4%, but suggests Canada's TV industry is due for a shakeup.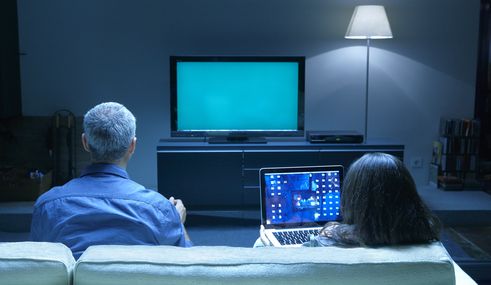 IPG's Magna intelligence team projects Canada's net ad revenues will grow 4.4% in 2018, part of its end-of-year global ad projections. But the global report also says Canada falls among the world's mature ad markets where television revenue is declining in such a way that its analysts are tracking a new kind of media transition.
Magna examined 70 markets in its reporting, and found that the majority – 41 of them – showed positive spending growth in TV. However, TV saw a 2% global revenue decrease to $178 billion. In fact, half of the top 10 TV markets showed declines, including the U.S., U.K. Australia, China and Canada.
(Magna said this was, in part, due to a lack of those every-other-year events that tend to draw advertisers to the medium: big U.S. elections, Olympics, the World Cup and the like. However, in 2015, when there was a similar lack of regular global events, television net ad revenue had been flat.)
According to Bailey Wilson, VP of investments at Magna Global, Canada is also one of several countries starting to shift away from "near-universal, cross-generational TV reach."
Magna's report describes this transition in two stages: "In the first stage, linear audience starts to decrease but reach remains high (it still runs at around 90% of all adults in most mature markets) and most TV verticals are keen to secure their share of a shrinking number of impressions. In this first stage, CPM inflation accelerates to stabilize net advertising spending and revenues."
This is where Wilson says Canada finds itself. TV audiences have seen significant declines, she says, and broadcasters want to secure their share of the shrinking impressions, accelerating CPM inflation to stabilize revenue. "This is short sighted as this will in turn drive advertisers from TV and demand for linear TV thus falters, and CPM inflation cools down, no longer offsetting ratings declines."
When asked for comment, Catherine MacLeod, president and CEO of ThinkTV, disagreed with the "dire" predictions Magna made.
"We believe TV's future here is bright," she told MiC. "Linear television remains the dominant form of video entertainment for all age groups across the country, and the most effective advertising channel for brand building. Just ask the all the digital powerhouses who advertise on TV –  I'm looking at you Facebook, Google, Netflix and Amazon."
She described time-spent stats for linear TV as "incredibly healthy," but noted Canadian TV remains challenged by measurement and the monetization of cross-device viewing. "We are seeing exciting things beginning to happen in our market with broadcasters dedicating resources towards attribution models, increased audience targeting and advancing audience measurement with Numeris and VAM."
Globally, Magna's ad spending predictions more or less trace the same trend lines as Zenith and GroupM. It projects ad spending growth of 5.2% globally to a total of US$535 billion next year (Zenith predicts ad expenditure will grow 4.1% in 2018 to hit US$578 billion).
As a mature market, Magna's expectations for Canadian ad growth trails expectations for BRIC nations (Brazil, Russia, India and China), which are expected to make up 21% of the global ad market by 2022 (up from the 18% they occupy today). Magna says Canada –  a much more mature market in comparison – makes up 5.2% of global spending with no real signs of a growth surge on the horizon.