Big Bang comes back with a big bang: Numeris
Although Sheldon reigned at the top, hockey played a big part in individual markets.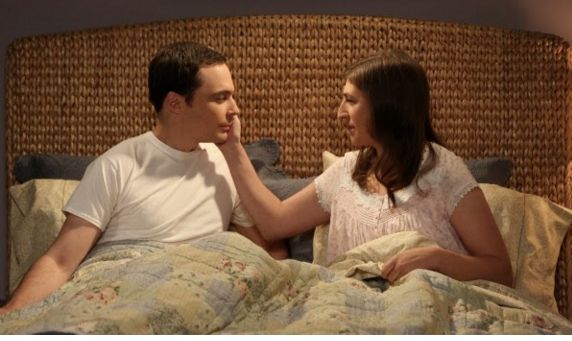 After taking a back seat to the Grey Cup broadcast, The Big Bang Theory saw the highest AMA of the week for Nov. 27 to Dec. 3.
In fact, Big Bang burst back with a significant gain over its previous broadcast, taking in almost 300,000 more viewers and landing comfortable at 3.47 million viewers.
The next two spots were filled with CTV favourites The Good Doctor (2.93 million viewers) and Young Sheldon (2.64 million).
Global's Survivor came in fourth with 2.19 million viewers, while once again the new CTV hit The Indian Detective pulled in 1.55 million viewers, rounding out the top five.
Although hockey broadcasts failed to crack the top-five nationally, in markets such as Calgary, Edmonton, Vancouver and Toronto, broadcasts on Sportsnet as well as CBC's Hockey Night in Canada wound up placing high.
In French Canada, SRC's Unité 9 enjoyed its second week at the top, growing its audience to 1.79 million viewers.
Canada
1. The Big Bang Theory on CTV Thursday at 8 p.m.: 3.47 million viewers
2. The Good Doctor on CTV Monday at 10:01 p.m.: 2.93 million viewers
3. Young Sheldon on CTV Thursday at 8:31 p.m.: 2.64 million viewers
4. Survivor on Global Wednesday at 8 p.m.: 2.19 million viewers
5. The Indian Detective on CTV Thursday at 9:01 p.m.: 1.55 million viewers
Montreal (Anglophone)
1. The Big Bang Theory on CTV Thursday at 8 p.m.: 124,000 viewers
2. The Good Doctor on CTV Monday at 10:01 p.m.: 96,000 viewers
3. Young Sheldon on CTV Thursday at 8:30 p.m.: 93,000 viewers
4. The Indian Detective on CTV Thursday at 9:01 p.m.: 79,000 viewers
5. This Is Us on CTV Tuesday at 9 p.m.: 74,000 viewers
Quebec (Francophone)
1. Unité 9 on SRC Tuesday at 8 p.m.: 1.79 million viewers
2. Tout le monde en parle on SRC Sunday at 8 p.m.: 1.71 million viewers
3. L'échappée on TVA Monday at 8 p.m.: 1.22 million viewers
4. Boomerang on TVA Monday at 7:30 p.m.: 1.17 million viewers
5. L'heure bleue on TVA Tuesday at 9 p.m.: 1.09 million viewers
Toronto/Hamilton
1. The Big Bang Theory on CTV Thursday at 8 p.m.: 823,000 viewers
2. The Good Doctor on CTV Monday at 10:01 p.m.: 657,000 viewers
3. Young Sheldon on CTV Thursday at 8:30 p.m.: 602,000 viewers
4. The Indian Detective on CTV Thursday at 9:01 p.m.: 487,000 viewers
5. Hockey Night in Canada on CBC Saturday at 7:20 p.m.: 393,000 viewers
Edmonton
1. The Big Bang Theory on Thursday at 9 p.m.: 162,000 viewers
2. Oilers vs. Leafs on Sportsnet Thursday at 7:09 p.m.: 145,000 viewers
3. Hockey Night in Canada on CBC Saturday at 7:59 p.m.: 103,000 viewers
4. The Good Doctor on CTV Monday at 8:01 p.m.: 101,000 viewers
5. Young Sheldon on CTV Thursday at 9:31 p.m.: 98,000 viewers
Calgary
1. The Good Doctor on CTV Monday at 8:01 p.m.: 156,000 viewers
2. The Big Bang Theory on CTV Thursday at 9 p.m.: 145,000 viewers
3. Young Sheldon on CTV Thursday at 8:31 p.m.: 108,000 viewers
4. Flames vs. Leafs on Sportsnet Tuesday at 7:09 p.m.: 108,000 viewers
5. Hockey  Night in Canada on CBC Saturday at 7:59 p.m.: 81,000 viewers
Vancouver/Victoria
1. The Big Bang Theory on CTV Thursday at 8 p.m.: 203,000 viewers
2. The Good Doctor on Monday at 10:01 p.m.: 196,000 viewers
3. Hockey Night in Canada on CBC Saturday at 4:20 p.m.: 189,000 viewers
4T. Survivor on Global Wednesday at 8 p.m.: 176,000 viewers
4T. Young Sheldon on CTV Thursday at 8:31 p.m.: 176,000 viewers