How TV fared over the holidays: Numeris
The CBC's New Year's special edged out City's — but just barely.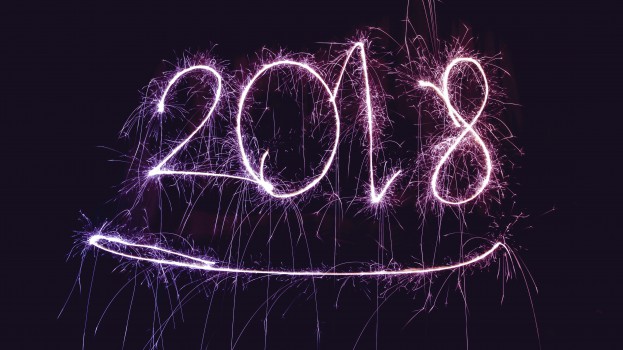 Delayed Numeris TV ratings for the holiday period showed New Years content got the top score in most markets.
For the week between Dec. 25 and Dec. 31, even the Big Bang powerhouse couldn't top the charts. CBC's Canada's New Year's Eve broadcast took the top of the charts of all single-night programs, with 1.5 million viewers.
It just edged out another New Year's Eve competitor, Dick Clark's New Year's Rockin' Eve with Ryan Seacrest on City, which pulled in 1.49 million viewers (as packaged in an 11:30 p.m. slot; Numeris also measured Rockin' Eve as a 10 p.m. broadcast). The Rockin' Eve, however, did top several Anglophone markets, including Montreal and Toronto/Hamilton.

Edmonton and Vancouver/Victoria bucked the New Year's trend, with hockey games taking the top spots instead.
Not taken into account — but dominating in most markets — were the World Juniors Hockey Championships, which were not counted in MiC's Numeris ranking due to their programming as multi-night broadcasts (MiC tracks single-night broadcasts). The World Juniors games drew the highest average audience nationally of all programs. The four broadcasts during the week drew an average audience of 1.81 million.
The New Year effect did result in fairly atypical results for Numeris. With most weekday favourites such as The Big Bang Theory and Young Sheldon airing reruns for the week, many of the top spots instead went to comedy specials and sports broadcasts (although both Big Bang and Young Sheldon managed to crack the national top-five even with reruns). CBC's New Year's special of the Royal Canadian Air Farce placed fifth overall nationally. In the Francophone market, every program in the top-five was one that aired on Dec. 31 (and all on SRC).

The week's results had previously gone unpublished due to a delay at Numeris.
Canada
1. Canada's New Year's Eve on CBC Sunday at 11 p.m.: 1.5 million viewers
2. Dick Clark's New Year's Rockin' Eve with Ryan Seacrest on City Sunday at 11:30 p.m.: 1.49 million viewers
3. Young Sheldon on CTV Thursday at 8:31 p.m.: 1.29 million viewers
4. The Big Bang Theory on CTV Thursday at 8 p.m.: 1.211 million viewers
5. Royal Canadian Air Farce on CBC Sunday at 8 p.m.: 1.210 million viewers
Montreal (Anglophone)
1. Dick Clark's New Year's Rockin' Eve with Ryan Seacrest on City Sunday at 11:30 p.m.: 105,000 viewers
2. The Big Bang Theory on CTV Thursday at 8 p.m.: 63,000 viewers
3. CTV Evening News Weekend Edition on CTV Saturday at 6 p.m.: 57,000 viewers
4. Young Sheldon on CTV Thursday at 8:30 p.m.: 56,000 viewers
5. Dick Clark's New Year's Rockin' Eve with Ryan Seacrest on City Sunday at 10 p.m.: 47,000 viewers
Quebec (Francophone)
1. Bye Bye 2017 on SRC Sunday at 11 p.m.: 3.91 million viewers
2. Infoman on SRC Sunday at 10 p.m.: 2.47 million viewers
3. Les coulisses du Bye Bye 2017 on SRC Sunday at 12:01 a.m.: 1.47 million viewers
4. En direct de l'universe on SRC Sunday at 7 p.m.: 1.22 million viewers
5. A l'année prochaine 2017 on SRC Sunday at 8:30 p.m.: 1.17 million viewers
Toronto/Hamilton
1. Dick Clark's New Year's Rockin' Eve with Ryan Seacrest on City Sunday at 11:30 p.m.: 588,000 viewers
2. Dick Clark's New Year's Rockin' Eve with Ryan Seacrest on City Sunday at 10 p.m.: 477,000 viewers
3. Canada's New Year's Eve on CBC Sunday at 11 p.m.: 437,000 viewers
4. Royal Canadian Air Farce on CBC Sunday at 8 p.m.: 365,000 viewers
5. The Big Bang Theory on CTV Thursday at 8 p.m.: 297,000 viewers
Edmonton
1. Hockey on Sportsnet Wednesday at 6:14 p.m.: 171,000 viewers
2. Hometown Hockey on Sportsnet Sunday at 5:10 p.m.: 105,000 viewers
3. Canada's New Year's Eve on CBC Sunday at 11 p.m.: 88,000 viewers
4. Gold Rush on Discovery Tuesday at 10 p.m.: 58,000 viewers
5. Hometown Hockey Pre-Show on Sportsnet Sunday at 4:33 p.m.: 54,000 viewers
Calgary
1. CTV Calgary New Year's Eve Celebration on CTV Sunday at 11:30 p.m.: 90,000 viewers
2. Canada's New Year's Eve on CBC Sunday at 11 p.m.: 63,000 viewers
3. Royal Canadian Air Farce on CBC Sunday at 8 p.m.: 58,000 viewers
4. Dick Clark's New Year's Rockin' Eve with Ryan Seacrest on City Sunday at 11 p.m.: 50,000 viewers
5. The Big Bang Theory on CTV thursday at 9 p.m.: 45,000 viewers
Vancouver/Victoria
1. Canucks vs. Kings on Sportsnet Thursday at 7:08 p.m.: 154,000 viewers
2. Global News Special: Everyday Heroes of 2017 on Global Tuesday at 6:30 p.m.: 138,000 viewers
3. Canada's New Year's Eve on CBC Sunday at 11 p.m.: 128,000 viewers
4. Dick Clark's New Year's Rockin' Eve with Ryan Seacrest on City Sunday at 11:30 p.m.: 123,000 viewers
5. NFL Late Broadcast on CTV Sunday at 1:23 p.m.: 113,000 viewers