Spotted! Vancouver's grease-berg
Jungle Media installed a "not-too-gross" mess to show commuters the results of their bad kitchen habits.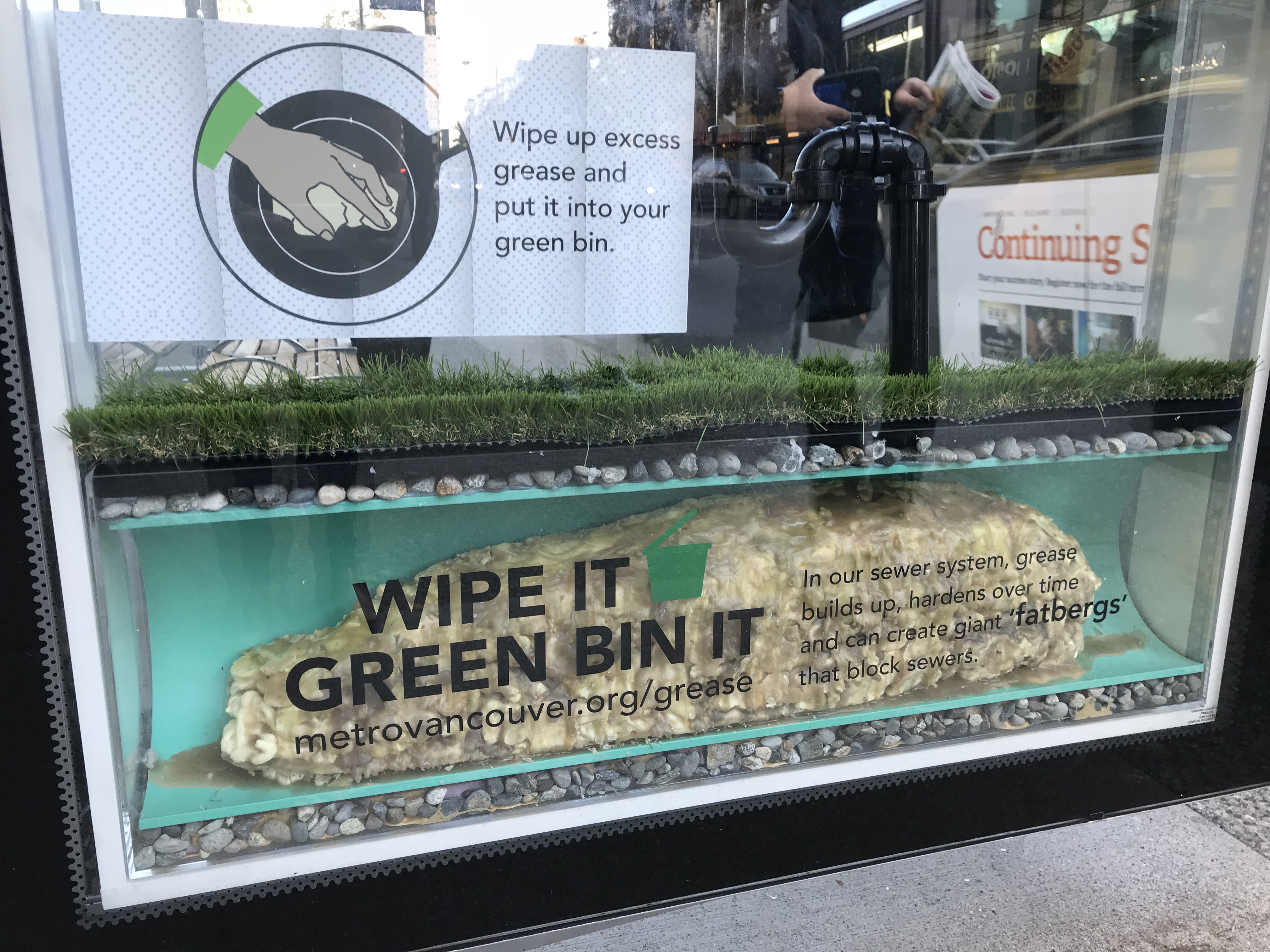 Vancouver has a problem with households pouring oils and grease down their drains. The result is a somewhat gross-looking mess that takes time and resources to clear from city pipes.
Working with Jungle Media, Metro Vancouver has a campaign in market that puts messaging in grocery stores, on social media and in digital venues designed to intercept those about to cook (such as recipe site Epicurious). But the city decided the best way to fix the problem was to get it out in the open and literally show British Columbians what this bad habit produces in a transit installation.
"We tried to strike a balance between gross (for attention) and too gross (that would turn people off)," said Josh Tebbutt, VP, media director at Jungle, in an email to MiC. "In our research we found reference to the London fatberg and wanted to use a similar kind of 'holy crap' (pun intended) image to show the amazing damage grease can cause to the system."
(If you're unfamiliar with the "fatberg" and are okay with mildly unsettling visuals, click away.)
The transit ad debuted in Vancouver's high-traffic neighbourhood at Robson and Bute late last year, but is making a new set of rounds in surrounding communities. It's currently in Surrey and will move to Richmond in mid-February.
Full campaign metrics won't be available until its completion, but so far click-through-rates on display and social ads have reached 0.64% and 3.28%, respectively, "well-above norm for the client," Tebbutt said.