ICYMI: Vice layoffs begin, Starz comes to Canada
Plus, is Toronto Public Library a new Netflix competitor?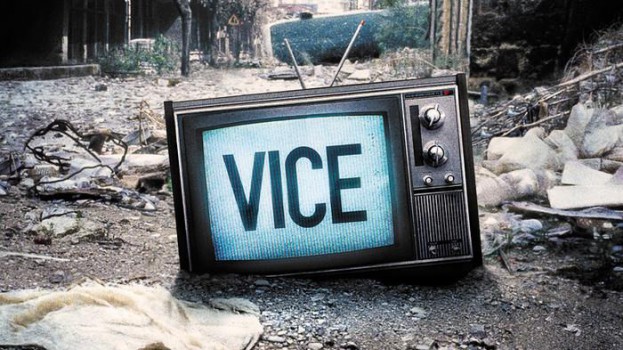 Vice begins layoffs after Rogers/Viceland split
After Rogers Media officially ended its three-year-old partnership in the Viceland specialty channel, Vice Media began laying off staffers attached to the channel and its affiliated content studio on Thursday. The Canadian Media Guild confirmed that 23 permanent and contract positions in its bargaining unit at the company are affected. Sources inside the company say the majority of those positions are tied to content production for Viceland, which is currently set to go off the air on March 31 at the formal conclusion of the joint venture with Rogers.
Vice has said it expects to announce "new partnerships in the Canadian market soon," and hopes to recall those affected by this week's layoffs.
Bell brings Starz to Canada for the first time
Bell Media and Lionsgate have inked a long-term deal to bring U.S. network Starz to Canada effectively rebranding Bell Media's pay-TV channel The Movie Network (TMN) Encore as Starz in early 2019. The deal gives Bell Media access to a broad slate of Starz programming (which includes more than 7,000 films and TV series, including originals such as Power and Sweetbitter), which the Canadian media co said it will deploy across its various assets including the re-branded Starz channel and CraveTV. The agreement also gives Bell Media exclusive first-window access in Canada to Lionsgate's slate of feature films.
Read more in Playback
E! to air Rose McGowan docu-series
Bell Media-owned network E! will air a new docu-series, Citizen Rose, following actor and activist Rose McGowan as she fights against sexual harassment and abuse in Hollywood. The five-part series will debut with a two-hour special on Jan. 30 before returning with four additional episodes at an as-yet-determined date in the spring. Sarah Weaver, director of programming for specialty and pay TV at Bell Media, admitted that the series is a tad unexpected for E!, which is normally known for glamorous Hollywood news and celebrity style. "There's no bigger story in Hollywood," she said. She added that all of the network's top shows are doc series, such as Keeping Up With the Kardashians and Botched, although she admitted that those were "lighter" shows.
Toronto Public Library adds 30,000 streaming titles
Torontonians have more streaming options to choose from now. Toronto Public Library has partnered with streaming service Kanopy to add 30,000 titles to its library, including Hollywood titles, Canadian productions and documentaries. TPL's service is free for anyone with a library card to use, although users will be limited to viewing eight titles per month. Titles part of the Kanopy deal include biopic Maudie, documentary I am Not Your Negro, Paterson (starring Adam Driver) and Oscar nominee Brooklyn.