Bell Media's Super Bowl audience still smaller, but stable
Overnights show only a slight AMA drop across CTV, CTV2 and TSN2 from last year, but audiences are still far lower than the simsub heyday.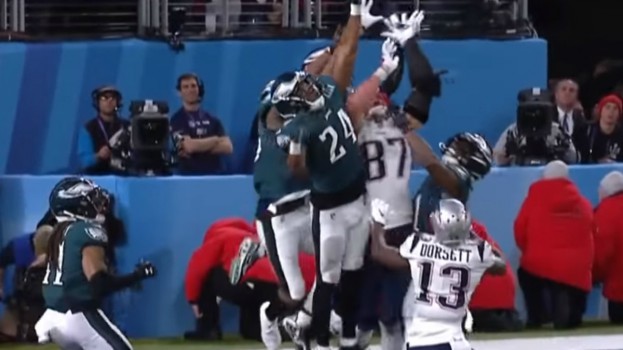 The Super Bowl LII overnights are in and the game's television audiences looked much as they did in 2017, which is to say big enough to probably dominate the week's ratings, but far lower than those seen in the simsub era.
Numeris data shows an average minute audience of 4.45 million, a less-than-one-per-cent decrease from 4.47 million last year and a 39.6% decline from 2016.
The broadcast (which ran on CTV, CTV2 and TSN2) reached its peak audience near the end of the game at 10:17 p.m., when 5.7 million viewers tuned in. A total of 5.2 million were tracked watching the Justin Timberlake halftime show.
Bell has been fighting a CRTC ban on simultaneous ad substitution on the American Super Bowl feed, which prohibits the Canadian broadcaster from swapping Canadian ads into the American feeds as they cross the border. The ban went into affect last year, when Bell Media tracked audience shrinkage of 2.9 million TV viewers.
"The decision has had a significant negative impact on national and local Canadian advertising for the game, and reduced investment by advertisers adversely affects the broader Canadian broadcasting and creative community," Bell Media said in a statement Monday.
The media company says it has done what it can to keep viewers engaged with its Canadian broadcast (including running a watch-to-win contest and showcasing the American ads on a dedicated website), "but it can be difficult to compete when U.S. brands are allowed to advertise to Canadians for free," it said. "We continue to pursue every opportunity to manage these impacts and resolve an unfair decision."
Just three weeks before this year's broadcast, Bell Media launched an appeal to have the simsub ban suspended for this year's game and outright end it going forward. The Supreme Court of Canada denied that request on Jan. 26. The Federal Court of Appeals had also dismissed Bell Media's similar request to that court at the end of December.
In the U.S., where NBC holds the network broadcast rights, audiences dropped 7.1% from last year, reaching an average of 103.4 million viewers and making it the least-watched Super Bowl in the U.S. since 2009.