Olympic reach is down from Sochi
Plus, peak audiences for key events failed to graze some of the AMAs from 2014.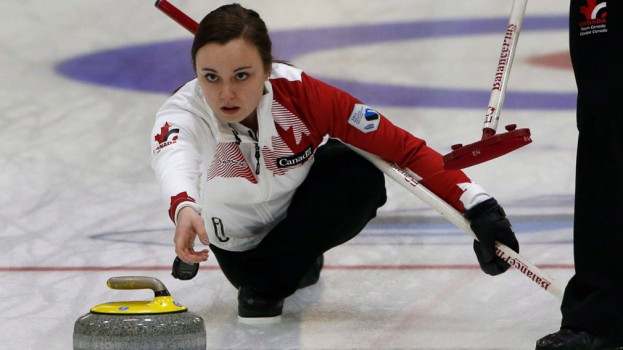 Although Team Canada had its most successful Winter Olympics yet in PyeongChang, for CBC and its broadcast partners, some audience trends fell short when compared to the 2014  Sochi Winter Games.
CBC's primetime coverage of the PyeongChang 2018 Winter Olympic Games captured an average minute audience of just over three million viewers (2+) across all broadcast networks (which includes partner broadcasts on TSN and TLN, among others). CBC captured 24% of the primtetime audience share.
For the two weeks of programming, 31 million Canadians tuned in to some form of Olympic coverage. That's down from the 33 million Canadians reached during the 2014 Games held in Sochi.
It is difficult to draw direct AMA comparisons to Canadian Sochi coverage, which did not broadcast as much primetime content due to the time difference. However, PyeongChang's individual events certainly fell short of the high AMAs recorded for big Sochi events. Back in 2014, more than 8.5 million Canadians tuned in to see the men's hockey team face off against the U.S., and an average of 10.7 million people tuned into the gold medal ceremony shortly after.
This year, none of the Olympics' five peak moments for audience reach approached those AMAs. The highest reach for a single minute across all networks was 5.7 million, recorded at 11:21 p.m. ET on Feb. 19 during Tessa Virtue and Scott Moir's gold-medal winning ice dance free skate.
The next-most watched moment was 4.8 million viewers who tuned in at 2:11 a.m. ET on Feb. 22 at the end of the gold medal game between the Canadian and U.S. women's hockey teams. Kaitlyn Weaver and Andrew Poje's performances as part of the ice dance short program on Feb. 18 brought in 4.1 million viewers at its peak, and the awarding of the gold medal in team figure skating on Feb. 11 peaked at four million viewers (9:57 p.m.).
Two groups of 3.7 million viewers tuned in for two big moments; at 9:29 p.m. on Feb. 10 during Max Parrot and Mark McMorris' medal wins in slopestyle, and the same number tuned in at 9:21 p.m. on Feb. 23 during Sébastien Toutant's gold medal win in big air.
During the Games, the number of Canadians watching television increased by almost one-fifth for overnight (16%), morning (19%) and late morning (16%) compared to the regular television season, according to CBC.