How Subway is using media to execute new positioning
Carat president Jeff Dack says grabbing millennials is crucial, but it's "naive" to forget about everyone else.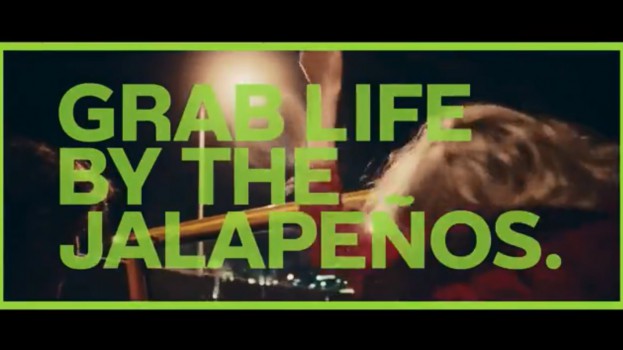 Subway new campaign and brand position, "Make It What You Want," definitely zones in on millennials. But Carat president Jeff Dack said when Subway was planning media with the Dentsu Aegis-owned shop, the brand knew it couldn't only focus on the 18-to-34 crowd.
"We have really dug into targeting millennials, but we're not naive enough to think that's the only target," Dack told MiC. "We really need to make sure the aperture's wide enough to cash in on that 18 to 49."
In order to do that, the first iteration of the campaign (which launched Feb. 26 and will run until April) will be spread across television, social and digital. The full 60-second broadcast spot, "Anthem," will debut during Sportsnet's Wednesday night hockey game.
In the French market, the ad will debut on TVA March 3 during a match between the Canadiens and the Bruins. "We know Canadians love hockey, and it's really important that we leverage that starting next week."
While Dack said the hockey positioning will complement the brand's "anthemic" message, it's also aiming for more mass appeal on television. "We're focusing largely on top-20 conventional programming," said Dack, adding that the brand also secured a television spot during the March 4 Oscars broadcast.
He said the brand messaging for "Make it What You Want," which is fast-paced, youthful, urban and focuses largely on customization, is very different from how Subway is currently perceived, so connecting to the masses is key.
With TV making a grab for mass audiences, Subway is amplifying the 60-second spots through digital advertising with Google Preferred as well as on Twitter. It's also promoting the videos to Facebook, where Dack said Subway is "really zeroing in on the millennial bulls-eye."
Although Dack couldn't speak specifically to the execution of the next iteration of the campaign, he said that in terms of messaging, it will focus on more "specifics," mainly around product messaging and menu items. "We want to give consumers space and time to relate to [the new messaging]."
The campaign includes work from the Dentsu Aegis Network shop The Franchise. Other agencies on the campaign, all from the Dentsu Aegis family, include DentsuBos, Carat NY and mcgarrybowen.