Poll shows few Canadians would actually delete Facebook
Users will soon see new privacy and data management tools for their profiles.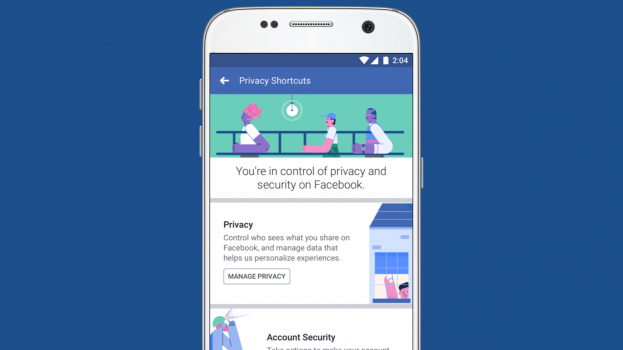 Few Canadians say they intend to actually #DeleteFacebook and leave the platform, according to a recent poll.
Angus Reid conducted a two-part public opinion survey among the same group of 1,500 Canadians in February and March. That study showed that following the recent Cambridge Analytica data scandal, a large number of Canadians intend to change how they use the social network. But only 4% say they plan to delete their accounts.
Under half of the respondents (41%) said they will keep their Facebook profiles but make changes to how they use it (mainly with regard to privacy settings). Just under a quarter (23%) said they will simply use Facebook less frequently, and 6% say they will take a break from Facebook. Another 27% say they intend to go forward with Facebook, behaviour unchanged.
Angus Reid's data showed, however, that those who intend to delete or suspend their accounts tend to be people who are less active on Facebook to begin with. Among those who use the platform once a week at most, the intent to delete or suspend totals 26%, compared to just 5% among those who use the service daily (at the time of the survey, 57% of respondents say they used Facebook every day).
Daily users were more likely to continue using the platform without changing their behaviour (30%) or continue using while making changest to their privacy setting (47%).
Angus Reid's polling data from February (prior to the Cambridge Analytica scandal) showed 28%  of Canadians had a negative view of Facebook. During the March polling phase, 38% say their public opinion of the social network has worsened in the last month.
Proportionally more Canadians still have a favourable opinion of Facebook (41%), but its unfavourability rating is higher than Apple's (20%), Amazon's (12%), Microsoft's (11%) and Google's (10%). People who use Facebook more often are less likely to view Facebook unfavourably (57% of daily users view Facebook in a positive light).
When studying the net change in opinion (the decrease in positive views and increase in negative views), Facebook's change stood at -34% from February to March.
The disapproval transcends age – the positive and negative opinions remained fairly similar across age demographics – but men were more likely to report a worsened view of Facebook (44% of men's impressions of Facebook worsened from month-to-month, as opposed to 32% of women). More educated people also tended to have higher rates of worsening views.
Facebook changes its interface
The social platform unveiled redesigned privacy interfaces and tools Wednesday, a step promised by CEO Mark Zuckerberg last week as he dealt with blow back from governments and users.
The updated tools include a simplified menu to customize privacy settings (pictured above), quicker access to those settings from a user's main feed, and ways for users to see what data they've shared.
"In the coming weeks, we'll be proposing updates to Facebook's terms of service that include our commitments to people," the company said in a statement. "We'll also update our data policy to better spell out what data we collect and how we use it."
Facebook Canada declined to comment on the Angus Reid findings. Earlier this week, Zuckerberg released an open letter to Facebook's users in the U.S. and U.K., apologizing for his company's "breach of trust." The letter opened with the lines "We have a responsibility to protect your information. If we can't, we don't deserve it."