Corus posts mostly flat revenue, profit in Q2 financials
TV advertising revenue decreased year-over-year, but radio dollars saw an increase.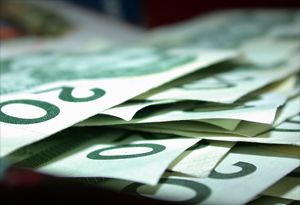 Corus Entertainment posted mostly flat year-over-year revenues in its Q2 financial results Thursday, with slight increases across television and radio even though TV ad dollars were down.
Total television segment revenues were flat compared to Q2 last year's $336.2 million (versus $335.9 million), with subscriber and merchandising distribution and other revenue gains being offset by a 3% decrease in quarterly TV advertising revenue.
However, the television segment saw a 2% increase in profit and a segment profit margin of 31%.
Television subscriber revenue increased 1% and merchandising distribution and other revenue from the television segment increased 28% ($4 million) year-over-year.
Meanwhile, radio revenues increased by 3% with gains in both local and national advertising translating to a segment profit increase of 9%.
Overall consolidated revenues for the quarter came to  $369.5 million, up from $368.2 million in the same quarter last year. (But its year-to-date consolidated revenues reached $826.9 million, a 1% decrease from its $836.2 million last year.)
Doug Murphy, president and CEO, said Corus is rethinking how it reaches and defines its audiences, and how to monetize them.
"We're moving off buying a big bulky demo and we're talking about specific psychographic and demographic traits like auto intenders, foodies, empty nesters," he said. "That is really resonating with our advertisers and we're seeing steady growth in those investment and advertising campaigns."
Corus recently green-lit five new original series for broadcast on networks in Canada, including the fashion competition series Stitched, three original docu-series' Big Rig Warriors, Rust Valley Restorers, World Without, and the original lifestyle reality show, Island of Bryan.