Andrea Shaw becomes a hall-of-famer
Ahead of her induction into the Sponsorship Marketing Council of Canada's Hall of Fame, the TTG founder talks challenge and opportunity.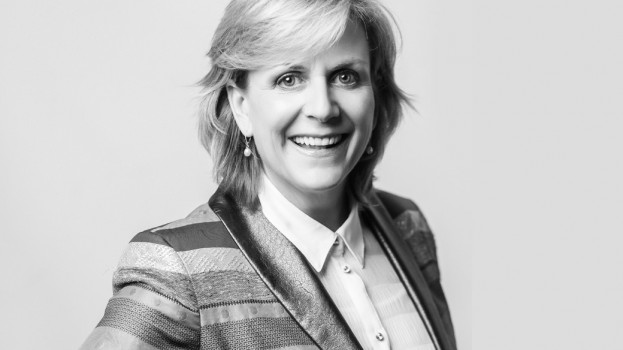 TTG Canada founder Andrea J. Shaw is set to be inducted to the Sponsorship Marketing Council of Canada's 2018 Hall of Fame next month.
Shaw told MiC that while she was honoured, she was "a little caught off guard" by the accolade. She's had a long and successful career ("I've been in the industry longer than I'd love to admit," she joked), but she said she's often so caught up in her love of the business that she forgets how competitive it can be. During her career, she's racked up more than $1 billion in sponsorship negotiations with clients such as the Canadian Olympic Committee, HSBC Canada Sevens, NFL Canada, CIBC and Live Nation.
She launched TTG Canada (then TwentyTen Group) in 2010 and has bisected operations into TTG Partnerships (a sponsorship sales agency) , and Torque Strategies, (strategic marketing). The overall organization has grown from four people in Shaw's kitchen to 26 people across three different offices (Vancouver, Toronto and, most recently, Calgary).
The TwentyTen name is significant for Shaw because of her previous work as VP of sponsorships, sales and marketing for the Vancouver Organizing Committee for the 2010 Winter Games. Shaw told MiC that the event marked a huge milestone for he career and for sponsorship in Canada as a whole.
What is it about sponsorship marketing that keeps you in the game, rather than going to a more conventional marketing agency?
Shaw: I cut my teeth in marketing at CIBC years ago. The sophistication of sponsorship in Canada really evolved during the Olympic and Paralympic Games bid. We had a lot of money to raise. We went to Prague with $453 million on our budget line to secure in sponsorship. A lot of people said we were crazy to think that we could do that.
And then, when we came back from Prague, the prices of steel and cement shot up and the dollar plunged. We had to turn the traditional model of sponsorship on its head, which was challenging. I would have never said it during that time, but there was a silver lining of all those challenges: we evolved as an industry. We got better at adapting to changing budgets and how fast things can change. We really adapted to the market, and eventually raised $760 million in sponsorship.
You've worked on a lot of sports properties – the Sevens Rugby tournament, Hockey Canada and the World Juniors. Are you seeing growth and opporunity in sponsorship beyond sports?
Shaw: Everything's evolving. While sports leads the way – and you do have different levels of sport, your pro sports and your amateur sports, which are different – what you see now is things like festivals, music, corporate marketing initiatives. Brands are becoming much more involved and strategic about sponsorships at these sorts of events. The arts are huge. We're seeing a variety of ways to connect with people on practical, meaningful levels.
What are the current challenges and opportunities in sponsorship marketing?
Shaw: Ultimately, the biggest opportunity is connecting at a far deeper level with consumers. The key is for corporate Canada, as well as people in our industry, to approach the channel of sponsorship marketing with not just  a strategy, but a very deep strategy and an understanding of what can happen when a property and a brand come together and connect to people's passions. It has to be for mutual reward. We've been nurturing that philosophy over the years.