Twitter's #BlueRoom gets into sponsorship
#BlueRoom has already had sponsored Q&A's with TD and HBC.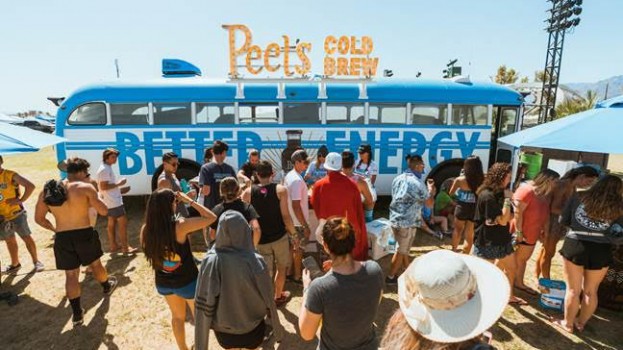 Twitter's popular Q&A space #BlueRoom is broadening its reach by working with brands on sponsoring live segments.
Based in the social network's King street offices, and designed by Michael Parks of Toronto's Mood Design and Fabrication, #BlueRoom is a Twitter-optimized studio space made especially for athletes, celebrities and politicians to hang out and engage with their fans on Twitter.
So far, #BlueRoom has worked with HBC to sponsor a Q&A with Canadian Olympic rugby star Jen Kish and TD for its session with Toronto Blue Jays pitcher Aaron Sanchez. According to Christopher Doyle, head of sports partnerships at Twitter, the team has been working with brands to add their logos to the Q&A, along with promoted tweets.
Doyle says brands typically see three to four times the engagement in video views through the #BlueRoom. "When I think about the number of brands that engage in sports partnerships and align themselves with athletes, I think it's a huge opportunity." he adds. "I think we're going to see a lot more."
The room was first launched in 2016 with a visit from Jose Bautista, and has had everyone from Astronaut Scott Kelly, Hockey Hall of Famer Doug Gilmour, musician Meghan Trainor, and Toronto-born entrepreneur Lilly Singh answer fan's burning questions. Similar spaces have popped up in Australia, India, France, and California.
Celebrities typically drop by for a 30-minute Q&A or go live on Twitter via Periscope, which Doyle says allows celebrities to engage with fans in the space or in the case of an artist, do a live performance. Users receive a notification on Twitter, with videos of guests replying to their questions. "It's a pretty interactive experience," which Doyle says makes it appealing to fans.