Chefs Plate cooks up a partnership with MasterChef Canada
Sponsored episodes will focus on challenges that incorporate the brand's ingredients-in-a-box meal kit.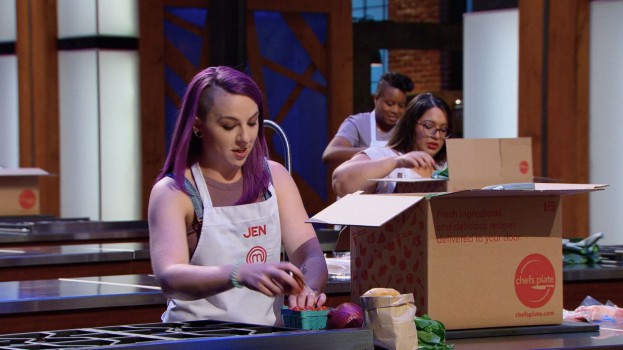 Let the games begin. Canadian meal kit delivery service, Chefs Plate, is joining culinary forces with MasterChef Canada to bring winning dishes from the hit show into consumers' kitchens.
Now in its fifth season, the show brings together 12 amateur cooks from across Canada to compete for $100,000 and the MasterChef title. The show, starring quintessential angry chef Gordon Ramsay, originated in the U.K.
Sponsored episodes will run every other week from episode four – a special Chefs Plate Mystery Box Challenge will air April 24 – to the season finale on June 19.
Founded in 2014, Chefs Plate works directly with farmers and suppliers to deliver pre-portioned ingredients for meals to people across the country.
"We really talk about being able to empower Canadians to master their kitchen at home and cook meals that they're very proud of," Chefs Plate director of brand and content, Andrea Nickel, tells MiC.
The brand is running a campaign promoting its presence on the MasterChef show via social media, email marketing, the Chefs Plate website, and microsite. There is also a campaign-long contest, where people who order one of the MasterChef-inspired dishes can win a year's worth of Chefs Plate meals.
"It was a really nice fit," Nickel says of the partnership, which aligns with others that the company does throughout the year, such as collaborating with guest chefs for weekly recipes, and a Marilyn Denis Show integration it took part in this January.
The brand's goal with this campaign, according to Nickel, is to bring in new subscribers tuning into the show, which averaged 1.3 million viewers last season.
The first MasterChef recipe will be revealed on April 25, a day after the Chef's Plate Mystery Box Challenge episode airs on CTV and CTV GO.