Spotted! Hunting for the Avengers
To celebrate the film's release, as well as Marvel Studio's 10-year anniversary, the studio left Avengers clues in cities across Canada.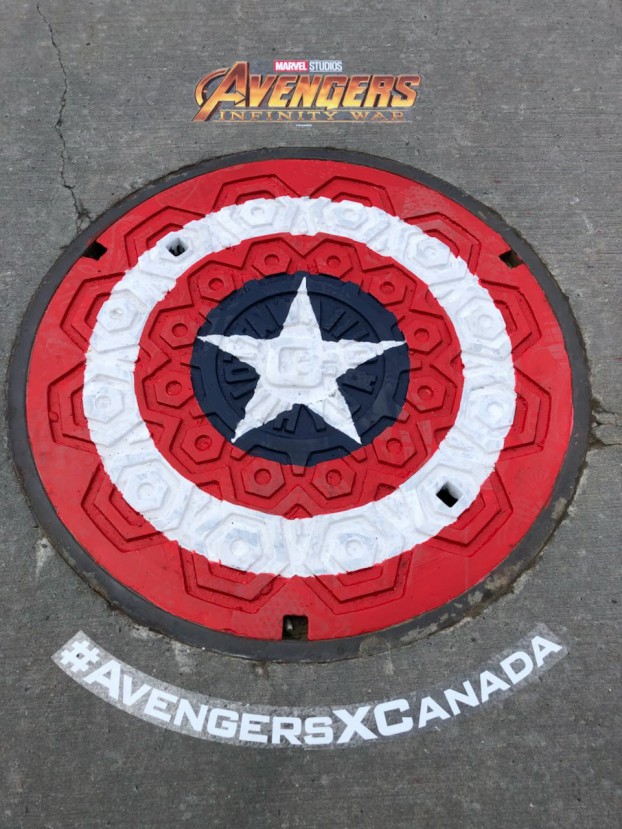 Marvel Studios Canada got ready for the release of Avengers: Infinity War with an experiential marketing activation that had fans across the country participating in a superhero scavenger hunt last weekend.
Partnering with experiential marketing agency Simon Pure, the scavenger hunt, which ran from April 20 to 22, was a celebration of both the film's upcoming release to theatres on April 27, and the 10-year anniversary of Marvel Studios.
Fans in ten cities including Toronto, Vancouver, Montreal, Quebec City and Calgary were invited to search for clues that would lead them to discover which superhero was watching over their hometown. For example, while an Iron Man statue landed in Toronto's Union Station, Ottawa had the addition of manhole covers with Captain America Shields. Groot planters were seen throughout downtown Edmonton, and Spiderman left some spiderwebs behind in Victoria.
Fans could win an Avengers: Infinity War prize pack by commenting on the Marvel Comic Facebook page once they discovered which superhero was tied to their city.
The film marks the biggest assembly of superheroes in one film, which sparked the idea to tie those Avengers characters to 10 cities across the country – and because of the franchise's devoted fanbase (which skews toward men 18 to 34), the activation made for an more interactive way to get people across Canada involved in the film.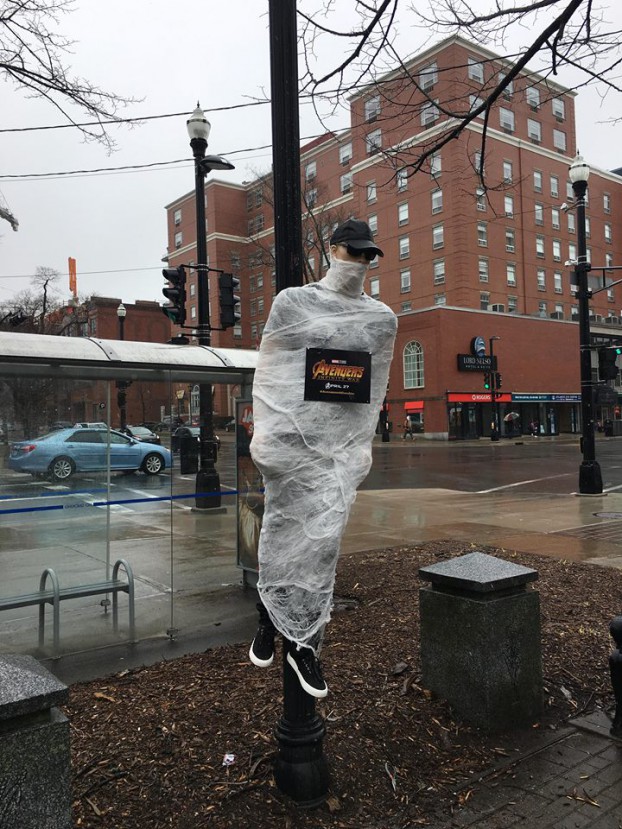 According to Julia Caslin, director of publicity and promotions at Walt Disney Motion Pictures Canada, the company looks to build excitement for each of its films with activations that have an element of fan interaction, particularly for films skewing toward younger audiences.
Results from the activation revealed a total of 1.15 million social media impressions, including just shy of 800,000 on Twitter, over 420,000 on Instagram and nearly 200,000 on Facebook, according to Caslin.