America's Got Talent wins again: Numeris
The talent show was back on top, but lost some viewers from last week.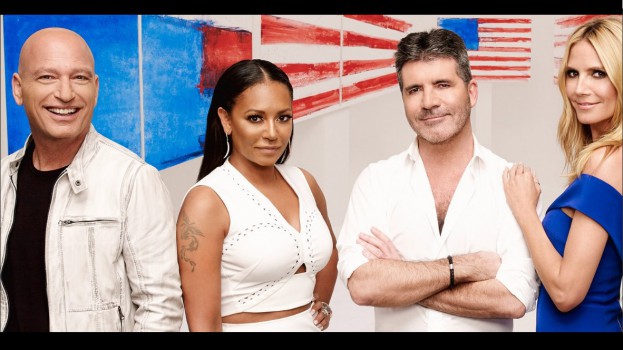 City's summer reality smash America's Got Talent hit the golden buzzer again. For its second week of broadcast, AGT pulled in the highest average-minute audience of all single-night programs, according to the Numeris charts for June 4 to 10.
The show took in 1.52 million viewers, coming up just short of its premiere numbers last week. Code Black followed once again at #2, taking in 1.48 million viewers (a boost over last week). CBC's postgame broadcast of the Stanley Cup Final took #3 with 1.41 million, and the top-five was rounded out by CTV's MasterChef Canada and Global's Private Eyes.
AGT swept most of the Anglophone markets, but in Alberta, both Edmonton and Calgary favoured the Stanley Cup postgame. The coverage also played well in Vancouver. Meanwhile, in Ontario, CTV's special coverage of the Ontario election made its way into the top three.
French game show La poule aux oeufs d'or took the top spot in the Quebec Francophone market once again, although it pulled in slightly fewer viewers than last week.
Canada
1. America's Got Talent on City Tuesday at 8 p.m.: 1.52 million viewers
2. Code Black on CTV Wednesday at 10 p.m.: 1.48 million viewers
3. Stanley Cup postgame on CBC Thursday at 11:07 p.m.: 1.41 million viewers
4. MasterChef Canada on CTV Tuesday at 8 p.m.: 1.24 million viewers
5. Private Eyes on Global Sunday at 9 p.m.: 1.1 million viewers
Montreal (Anglophone)
1. America's Got Talent on City Tuesday at 8 p.m.: 72,000 viewers
2. MasterChef on CTV Wednesday at 8 p.m.: 69,000 viewers
3. World of Dance on CTV Tuesday at 10 p.m.: 59,000 viewers
4. Code Black on CTV Wednesday at 10 p.m.: 56,000 viewers
5. Stanley Cup postgame on CBC Thursday at 11:07 p.m.: 48,000 viewers
Quebec (Francophone)
1. La poule aux oeufs d'or on TVA Wednesday at 7:30 p.m.: 798,000 viewers
2. Dans oeil du dragon on SRC Wednesdy at 8 p.m.: 773,000 viewers
3. Les poilus on SRC Sunday at 7:30 p.m.: 713,000 viewers
4. Les chefs on SRC Monday at 8 p.m.: 709,000 viewers
5. Ninja warrior: Le parcours ultimate on TVA Tuesday at 7 p.m.: 684,000 viewers
Toronto/Hamilton
1. America's Got Talent on City Tuesday at 8 p.m.: 430,000 viewers
2. Code Black on CTV Wednesday at 10 p.m.: 389,000 viewers
3. Ontario Election special on CTV Thusrday at 9 p.m.: 344,000 viewers
4. World of Dance on CTV Tuesday at 10 p.m.: 327,000 viewers
5. Masterchef Canada on CTV Tuesday at 9 p.m.: 317,000 viewers
Edmonton
1. Stanley Cup postgame on CBC Thursday at 9:07 p.m.: 113,000 viewers
2. America's Got Talent on City Tuesday at 9 p.m.: 84,000 viewers
3. Young Sheldon on CTV Thursday at 9:31 p.m.: 63,000 viewers
4. Celebrity Family Feud on City Sunday at 9 p.m.: 63,000 viewers
5. Stanley Cup postgame on Sportsnet Thursday at 9:07 p.m.: 60,000 viewers
Calgary
1. Stanley Cup postgame on CBC Thursday at 9:07 p.m.: 107,000 viewers
2. Code Black on CTV Wednesday at 8 p.m.: 82,000 viewers
3. MasterChef on CTV Wednesday at 9 p.m.: 64,000 viewers
4. Private Eyes on Global Sunday at 10 p.m.: 59,000 viewers
5. Stanley Cup postgame on Sportsney Thursday at 9:07 p.m.: 46,000 viewers
Vancouver/Victoria
1. America's Got Talent on City Tuesday at 8 p.m.: 187,000 viewers
2. Stanley Cup postgame on CBC Thursday at 8:07 p.m.: 147,000 viewers
3. Celebrity Family Feud on City Sunday at 8 p.m.: 119,000 viewers
4. Bull on Global Tuesday at 9 p.m.: 112,000 viewers
5. MasterChef on CTV Wednesday at 8 p.m.: 102,000 viewers