Rogers Media dives into podcasting
The media division has Jordan Heath-Rawlings to head up digital radio and audio.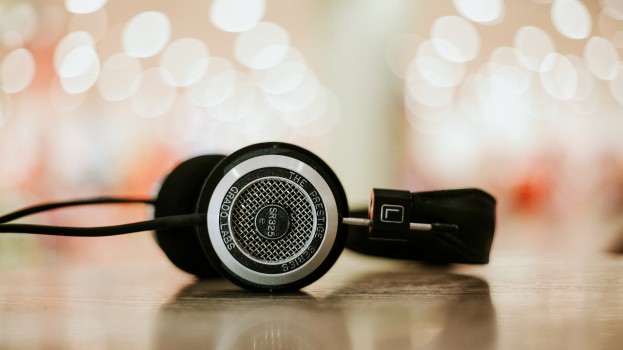 Rogers Media has launched a new podcast network, Frequency, as part of an effort to capitalize on the increasingly popular audio medium.
To spearhead the effort, Rogers Media has hired on Jordan Heath-Rawlings as its new director of digital radio and audio. On top of developing Frequency, Heath-Rawlings will head digital strategy for Rogers' traditional radio stations.
Rogers hasn't had much experience in podcasting, Heath-Rawlings admitted, aside from a few Sportsnet podcasts. "It's a medium I really believe in," he said. "I think we can use a lot of the resources from our publishing brands and TV brands to bring a new audience into the conversation." Nevertheless, he said, the media company wanted to get into podcasting while it was still growing in Canada.
June 25 marked the inaugural broadcast of Rogers' first original podcast The Big Story. The series will serve as a daily-dose podcast covering the day's biggest topics and headlines, from politics and entertainment to sports and tech, in 15 minutes. The podcast will feature talent including a rotating roster of journalists from Maclean's, MoneySense, Today's Parent, Chatelaine, CityNews and other Rogers Radio reporters from various markets across Canada.

Heath-Rawlings will also serve as the host for The Big Story. Rogers will begin shopping the podcast to advertisers for short audio spots.
Rogers isn't the only Canadian media company to invest in podcasting this month – BlogTO has started its own podcast while Corus has staffed up a podcasting team. And recent studies and surveys show that the medium has major potential. A survey conducted by The Globe and Mail found that an estimated 10 million Canadians listened to podcasts in 2017. Podcasts are popular among those with household incomes of $100,000 or more, as well as those with higher education.
But Heath-Rawlings said there's still work to be done in promoting podcasts. "All the numbers you see out there in the industry say that there's growing popularity," he said. "As popular as those numbers make them sound, there's still a chunk of people that haven't jumped on the podcast bandwagon."
The new digital network launch comes following recent cuts of 75 staff to Rogers Media's digital content and publishing division. So far, Heath-Rawlings is the only staffer announced for Frequency, however a Rogers Media spokesperson said the team consists of four people, with Heath-Rawlings at the helm.