America's Got Talent stays on top: Numeris
The talent show was followed closely by Code Black, which kept its #2 spot from last week.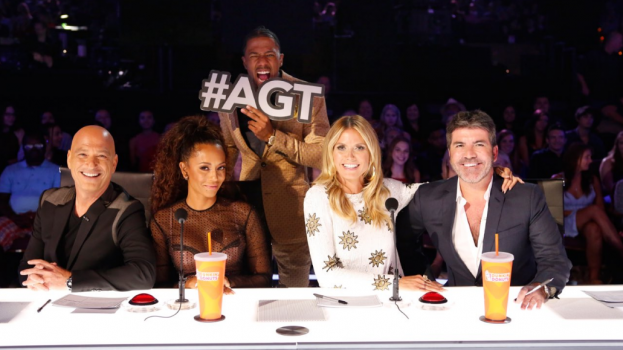 America's Got Talent hit home with national audiences for the third week in a row for the week of June 11 to June 17.
The reality show, which airs on City Tuesdays at 8 p.m., garnered an average of 1.49 million viewers – a slight drop from last week. Coming in second place for another week was Code Black, which maintained its 1.48 million viewership from last week.  Private Eyes swooped in at #3, rising from fifth place last week. Rounding out the top 5 was MasterChef Canada, which kept the #4 spot, and Instinct.
La Poule Aux Ouefs D'Or was number one in the Quebec market for another week, garnering 798,000 views. This is the fourth week in a row the French game show has scored the top spot.
Canada
1. America's Got Talent on City Tuesday at 8 p.m.: 1.49 millions viewers
2. Code Black on CTV Wednesday at 10 p.m.: 1.48 million viewers
3. Private Eyes on Global Sunday at 9 p.m.: 1.21 million viewers
4. MasterChef Canada on CTV Tuesday at 9 p.m.: 1.19 million viewers
5. Instinct on Global Sunday at 8 p.m.: 1.09 million viewers
Montreal (Anglophone)
1. America's Got Talent on City Tuesday at 8 p.m.: 78,000 viewers
2. World of Dance on CTV Tuesday at 10 p.m.: 64,000 viewers
3. MasterChef on CTV Wednesday at 8 p.m.: 58,000 viewers
4. The Big Bang Theory on CTV Thursday at 8 p.m.: 50,000 viewers
5. MasterChef Canada on CTV Tuesday at 9 p.m.: 45,000 viewers
Quebec (Francophone)
1. La Poule Aux Oeufs D'Or on TVA Wednesday at 7:30 p.m.: 798,000 viewers
2. Dans Oeil Du Dragon on SRC Wednesday at 8 p.m.: 773,000 viewers
3. Les Poilus on SRC Sunday at 7:30 p.m.: 713,000 viewers
4. Les Chefs on SRC Monday at 8 p.m.: 709,000 viewers
5. Ninja Warrior: Le Parcours Ultimate on TVA Tuesday at 7 p.m.: 684,000 viewers
Toronto/Hamilton
1. America's Got Talent on City Tuesday at 8 p.m.: 350,000 viewers
2. Code Black on CTV Wednesday at 10 p.m.: 341,000 viewers
3. Instinct on Global Sunday at 8 p.m.: 291,000 viewers
4. World of Dance on CTV Tuesday at 10 p.m.: 268,000 viewers
5. Shades of Blue on Global Sunday at 10 p.m.: 260,000 viewers
Edmonton
1. America's Got Talent on City Tuesday at 9 p.m.: 83,000 viewers
2. Young Sheldon on CTV Thursday at 9:31 p.m.: 74,000 viewers
3. The Big Bang Theory on CTV Thursday at 9 p.m.: 67,000 viewers
4. Instinct on Global Sunday at 9 p.m.: 61,000 viewers
5. Code Black on CTV Wednesday at 8 p.m.: 59,000 viewers
Calgary
1. Code Black on CTV Wednesday at 8 p.m.: 82,000 viewers
2.  MasterChef on CTV Wednesday at 9 p.m.: 63,000 viewers
3. America's Got Talent on City Tuesday at 9 p.m.: 55,000 viewers
4. MasterChef Canada on CTV Tuesday at 8 p.m.: 54,000 viewers
5. Rogue Earth on Discovery+ Sunday at 9 p.m.: 52,000 viewers
Vancouver/Victoria
1. America's Got Talent on City Tuesday at 8 p.m.: 222,000 viewers
2. Instinct on Global Sunday at 8 p.m.: 112,000 viewers
3. The Big Bang Theory on CTV Thursday at 8 p.m.: 98,000 viewers
4. Border Security on Global Sunday at 7 p.m.: 96,000 viewers
5. MasterChef on CTV Wednesday at 8 p.m.: 91,000 viewers