America's Got Talent continues to dominate: Numeris
The reality show made some gains over last week.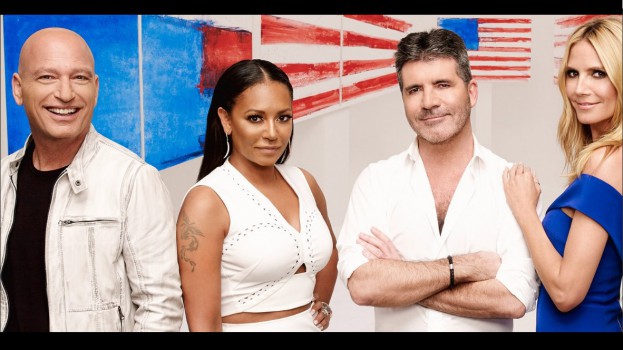 Summer reality series America's Got Talent (AGT) stayed at the top of the Numeris charts for the fourth straight week, undefeated since its debut.
After several weeks of subtle drops in AMA, the City series was back to 1.52 million average viewers.
Although summer typically tends to favour reality television, only one other unscripted series (CTV's MasterChef Canada) made the top-five (it landed at #3 and pulled in 1.35 million viewers). Scripted series Code Black, Private Eyes and Instinct also pulled in big views.

AGT ruled most Anglophone markets, besides Calgary where it failed to crack the top-five. Other top performers across city markets were MasterChef (both the Canadian and U.S. version) and World of Dance. In the Francophone market, fame show La poule aux oeufs d'or once again took the lead and saw its ratings climb to just over 900,000.
Canada
1. America's Got Talent on City Tuesday at 8 p.m.: 1.52 million viewers
2. Code Black on CTV Wednesday at 10 p.m.: 1.4 million viewers
3. MasterChef Canada on CTV Tuesday at 8 p.m.: 1.35 million viewers
4. Private Eyes on Global Sunday at 9 p.m.: 1.19 million viewers
5. Instinct on Global Sunday at 8 p.m.: 1.13 million viewers
Montreal (Anglophone)
1. America's Got Talent on City Tuesday at 8 p.m.: 70,000 viewers
2. World of Dance on CTV Tuesday at 10 p.m.: 59,000 viewers
3. Take Two on CTV Thursday at 10 p.m.: 55,000 viewers
4. MasterChef on CTV Wednesday at 8 p.m.: 53,000 viewers
5. American Ninja  Warrior on CTV Monday at 9 p.m.: 51,000 viewers
Quebec (Francophone)
1. La poule aux oeufs d'or on TVA Wednesday at 7:30 p.m.: 901,000 viewers
2. Spectacle fête nationale 2018 on SRC Sunday at 8 p.m.: 819,000 viewers
3. Les chefs on SRC Monday at 8 p.m.: 805,000 viewers
4. Ninja warrior: Le parcours ultimate on TVA Tuesday at 7 p.m.: 720,000 viewers
5. Dans oeil du dragon on SRC Wednesdy at 8 p.m.: 706,000 viewers
Toronto/Hamilton
1. America's Got Talent on City Tuesday at 8 p.m.: 392,000 viewers
2. Code Black on CTV Wednesday at 10 p.m.: 359,000 viewers
3. Instinct on Global Sunday at 8 p.m.: 308,000 viewers
4. Masterchef on CTV Wednesday at 8 p.m.: 275,000 viewers
5. World of Dance on CTV Tuesday at 10 p.m.: 271,000 viewers
Edmonton
1T. America's Got Talent on City Tuesday at 9 p.m.: 77,000 viewers
1T. Masterchef Canada on CTV Tuesday at 8 p.m.: 77,000 viewers
3. Masterchef on CTV Wednesday at 9 p.m.: 59,000 viewers
4. Young Sheldon on CTV Thursday at 9:31 p.m.: 58,000 viewers
5. The Big Bang Theory on CTV Thursday at 9 p.m.: 52,000 viewers
Calgary
1. Code Black on CTV Wednesday at 8 p.m.: 78,000 viewers
2T. MasterChef Canada on CTV Tuesday at 8 p.m.: 64,000 viewers
2T. Instinct on Global Saturday at 9 p.m.: 64,000 viewers
4. MasterChef on CTV Wednesday at 9 p.m.: 54,000 viewers
5. Alone on History Thursday at 10 p.m.: 52,000 viewers
Vancouver/Victoria
1. America's Got Talent on City Tuesday at 8 p.m.: 208,000 viewers
2. MasterChef on CTV Wednesday at 8 p.m.: 108,000 viewers
3. Instinct on Global Sunday at 8 p.m.: 104,000 viewers
4T. Celebrity Family Feud on City Sunday at 8 p.m.: 101,000 viewers
4T. The Big Bang Theory on CTV Thursday at 8 p.m.: 101,000 viewers