Bell Media launches SuperPod commercials with Chevrolet
The premiere of The Amazing Race Canada: Heroes Edition marked the debut of the new ad format on CTV.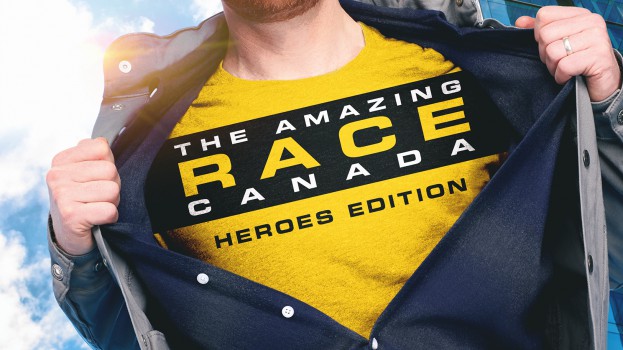 Bell Media's Darryl Coburn, VP, national television sales said advertisers were asking television broadcasters to get "creative with commercial formats" – so the company responded with SuperPods, an exclusive commercial break that features a 30-second custom ad for a single advertiser.
The premiere of The Amazing Race Canada: Heroes Edition marked the first time Bell teamed up with an advertiser on a SuperPod. The broadcaster worked with the show's sponsor, Chevrolet Canada, as well as The Story Lab, Carat Media and show producers to come up with the custom spot.
In the ad below, the show is interrupted to tell viewers about a contest to win a Chevrolet vehicle with the show's host Jon Montgomery, before it cuts back to where the show left off.
"This is a first [for] us," said Laird White, director, brand partnerships with Bell Media. "We offered it exclusively first to Chevrolet, who has really been [a] great partner in terms of testing and learning."
The broadcaster is so pleased with the test run that it already has plans for more SuperPods to be incorporated into The Launch's second season, which is set to air on CTV in early 2019.
Many of the shows that CTV airs are purchased from the States with the formats already in place, said Coburn. But with shows like The Launch, which Bell makes in Canada, there is the freedom to work with clients and producers to incorporate unique ad formats like SuperPods.
SuperPods are a relatively new concept on both sides of the border, with AdAge reporting last February that Turner Sports was testing SuperPods during NBA coverage on its TNT network.
While Coburn said there are no specific, determined rates for the new ad format "there's definitely a premium attached to it." With viewers consuming content on a variety of platforms in a variety of ways these days, advertisers expect broadcasters to step up to the plate with new advertising options, such as SuperPods, notes the VP.
At the upfronts in the U.S. in May, Coburn says "a lot of the broadcasters were talking about getting creative with the different commercial formats. It's just part of the business conversation right now. It's something we notice in the U.S. and they [are] conversations we're also having here in Canada."
On this side of the border, Société Radio-Canada (SRC) started airing its own unique "themed" commercial breaks during select programming in June. While talking about the new ad format back in May, Nathalie Grig, director of media creativity at SRC, told MiC there were conversations going on between SRC and the CBC's English services to potentially bring the format to the Anglophone market.