Oikos partners with Osheaga
The Danone brand aims to target health-conscious adventure-seekers attending the August festival in Montreal.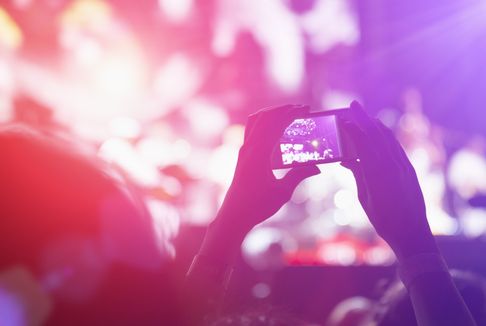 For the first time, Danone brand Oikos Canada has partnered with summer music festival Osheaga in Montreal.
The partnership includes an Instagram-based Oikos Contest giving festival-goers the chance to win one of two pairs of Gold weekend passes for the 2018 Osheaga festival. Contest entrants must like Oikos' Instagram account and either post a screenshot of the contest image on Instagram stories or comment on the contest post asking which artist they are most excited to see at the festival.
Gold passes include three-day festival passes from Friday August 3 to Sunday August 5, with additional access to private washrooms, as well as food and beverage stands on the multi-level Casino de Montreal Osheaga Terrace. The contest opened July 13 and closes July 27 at 10 a.m.
According to Alexandra Latendresse, senior brand manager at Danone Canada, Oikos grew its Instagram following by 3,000 during the contest's opening weekend, an example of how the partnership will provide a new way for Oikos to engage with and grow its existing customer base in the festival territory.
With a tagline, "Dream Snack for your Cravings," the low-fat Greek yogurt brand's target consists of health conscious men and women aged 25- to 45-years-old who are looking for escapism.
"In terms of the identity of both brands… Oikos is a brand that was built on energy… it's really about experience," she said. "That's where it connects really well with Osheaga."
Oikos worked with National PR, while social media and visuals were developed by Quebec's Carl. The brand will also have a kiosk, created by Timecode Lab, during the festival, with the activation featuring a frozen treat, according to Latendresse.
The Osheaga Music and Arts Festival, now in its 12th year, takes place this August in Montreal, Quebec. Other festival partners include Bell Alt TV, Coors Light, National Bank, Bacardi and Vans, among others.