Ford strikes a chord with country music partnership
An estimated 25,000 people are expected to attend the CCMA Canadian Country Music Week, where Ford will provide shuttles and present an award.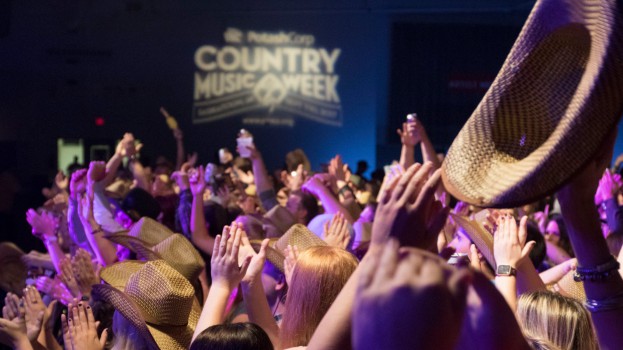 During the week of Sept. 9, thousands of country music fans will descend upon Hamilton, Ont. to take in Canadian Country Music Week (CCMA), presented by the Canadian Country Music Association. And now, the CCMA has announced a big-name sponsor that will be joining the festival for the first time: Ford.
Ford Motor Company of Canada will serve as the official automotive sponsor for the 2018 CCMA Awards. During the week, Ford will provide courtesy shuttles with the F150 between the hotel and the event venue, and will be the official transportation of artists arriving on the CCMA red carpet. The automotive company has also become the title sponsor of the CCMA Album of the Year award, which will be handed out live on the Sept. 9 broadcast (airing on CBC).
While the CCMA partnership is new for Ford, Michael McGarrell, head of communications for trucks at Ford Canada, told MiC it has aligned itself with country music in the past (such as its TV spots starring crooner Paul Brandt). But using a sponsorship buy and award integration is new for Ford Canada's country music alignment, said McGarrell. An estimated 25,000 people, including tourists around the event, are expected to attend, and McGarrell said demographic-wise, it's expecting a diverse crowd.
Ford has pivoted its focus largely to pickup trucks and SUVs in the last year, announcing that it would discontinue almost all of its car models in North America within the next two years to zero in on its more popular trucks and SUVs.
"The appetite for our trucks in Canada spreads across a wide demographic," he said. "And while I do think the days of thinking the only people who drive pickup trucks are cowboys are gone, the history of pickup trucks and country music obviously goes way back. This feels natural, and fits with our goal not to actually infringe on consumer space but rather just be where they are."
McGarrell added that although there will be some promotions by Ford within the village through elements such as signage, he said the brand planned to stay away from large experiential activations, demonstrations or large spectacles.
"This is the kind of event where you go for the music," he said. "We explicitly don't want to detract from this."
Ford Canada didn't work with a media buying agency on the integration, but did coordinate with the CCMA through its sponsorship team, Feldman Entertainment Partnerships. So far, said McGarrell, it's a single-year partnership. He said Ford doesn't typically do multi-year sponsorships as it likes to evaluate its partnerships more often, but that doesn't mean the company is ruling out another year with the CCMAs, he said. "We would hope to repeat this for years to come."
Other CCMA sponsors include Apple Music, SiriusXM Radio, iHeartRadio, Ole, Slaight Music and The Personal Home and Auto Insurer.