Bell Media becomes Vice Media's broadcast partner in Canada
A new long-term deal sees Vice content come to CraveTV and linear channels.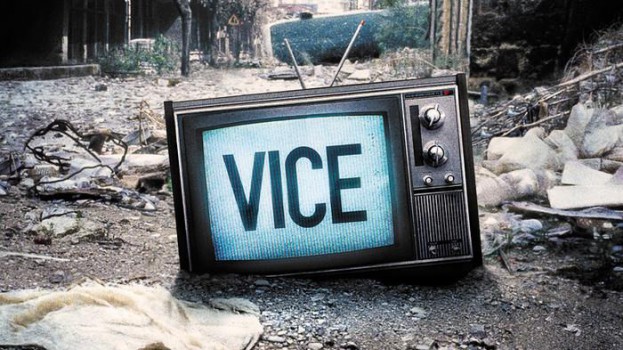 Bell Media is set to become the exclusive Canadian broadcast partner of Vice Media's linear U.S. television channel Viceland, and will host a number of Vice programs across its platforms.
In a deal announced Thursday, Bell Media has gained access to more than 650 hours of Vice content. That content and a "re-energized" schedule of Viceland programming will appear on CraveTV, various Bell-owned digital hubs and eventually be a part of the CTV "Superhub" (a suite of owned linear channels that are set to be rebranded under the CTV umbrella, including Space, Comedy, Bravo and Gusto).
Among Viceland's new programs set for linear television are The Hunt for the Trump Tapes With Tom Arnold and Munchies Guide To.
Vice and Bell also say they are looking for co-production opportunities (they had partnered previously on projects for CTV's W5 investigative journalism program).
Absent from the deal is a standalone television channel for Viceland in Canada. Until recently, Vice's biggest partner in Canada was Rogers Media, which had made Viceland a part of its cable packages until March 2018 when it ended the partnership.
Scott Stewart, managing director and head of strategy at Wavemaker Canada, says Viceland's millennial-focused programming was a tough sell as a channel, but is well-suited to the on-demand environment that Bell is going to offer.
"We live in a world of scale," Stewart told MiC. Vice content "works on the digital side because you can curate it across all its channels. But to have one discrete channel with set programming isn't how that target consumes.
"They'll know from their metrics what's tracking with the audience online… CraveTV is a great home for this. And this is a good move for Bell, pulling in younger audiences into the network to grow them up into their portfolio. It looks win-win."
Viceland had 1.5 million Canadian TV subscribers in 2016, the year it debuted. However, while statistics are not yet available for Viceland's second and final year with Rogers, the CRTC's most recent Communications Monitoring Report showed the channel earned $787,000 in ad revenue for the year ending Aug. 31, 2016 (an uptick from The Biography Channel days) and saw a 19% decrease in subscriber fees for that time.
When reports of the Rogers/Vice split first emerged, Jennifer Bidwell (then with Media Experts but now director of digital out of home at Astral) told MiC that Viceland's edgier content wasn't a good fit for traditional TV audiences. "I don't think people want to do appointment viewing to sit down and watch a show about marijuana week-after-week." Several buyers told MiC that Vice's content was served much better on-demand through online platforms.
The deal comes as Naveen Prasad has been named Vice Media's new president for Canada.
Prasad will be overseeing all lines of business north of the border, including its studio, as well as digital media and Virtue, the company's in-house creative agency.
Prasad is a seasoned exec, having held various senior roles at distributors Alliance, eOne and Elevation Pictures since 2005. In January 2018, he announced he was leaving Elevation Pictures to launch a prodco with director Jamie Dagg. He has been consulting with Vice Canada on its studio business since March.
The past year has seen a large-scale overhaul in parent co Vice Media's senior ranks, following reports of sexual misconduct against former president Andrew Creighton and chief digital officer Mike Germano. In March, co-founder and CEO Shane Smith stepped down from his leadership role and is now executive chairman.
Since then, the company has pledged to reform its corporate culture and hired powerhouse TV exec Nancy Dubuc, former CEO of A+E Networks to lead the charge as its new CEO. The company has also hired Dominique Delport, the former global managing director at Havas Group and head of Vivendi Content, as its new CRO and president of international.
With files from Katie Bailey