City unveils its fall premiere dates
This year, the network is focusing on retaining older audiences and delivering more drama.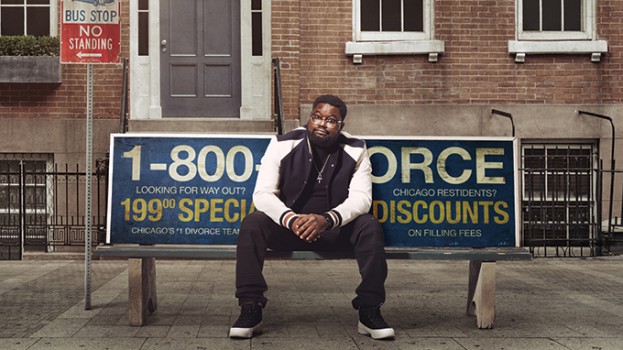 Rogers Media-owned conventional network CityTV has released all the details on the roll-out of its fall TV schedule.
The first new series to premiere is comedy Rel (pictured). The half-hour series starring Lil Rel Howery (the breakout supporting star of Get Out) airs Sept. 9 at 8 p.m. It will serve as the anchor spot for the Sunday night comedy block until Sept. 30, when it will settle into its permanent 9:30 slot. That same week, The Simpsons will make its big move to City after three decades on Global, taking the same spot it's held – 8 p.m. – for most of its television run. The remainder of Sunday night will be filled in with Bob's Burgers at 8:30 and Family Guy at 9 p.m. (also premiering Sept. 30).
Also new to City is Marvel series The Gifted, which previously ran on CTV. It will return to the airwaves on Sept. 25, airing Tuesdays at 8 p.m.
City will run three comedies on Wednesday nights, including retirement home sitcom The Cool Kids at 8:30, long-running hit Modern Family at 9 p.m. and new ensemble comedy Single Parents at 9:30 p.m. Those series will all debut Sept. 26, followed by the premiere of heartwarming drama A Million Little Things at 10 p.m.
Classic reboot Murphy Brown will make its return the following night and take the 9:30 slot on Thursday nights.
During the Upfronts, programming VP Hayden Mindell said The Cool Kids are a key part of City's plans to raise its profile with the 45- to 55-year-old crowd, since City has historically had an easier time attracting millennials than it has older viewers (the inverse challenge of most competing networks).
While City lost medical drama The Resident to CTV for its sophomore season, it will bring two new dramas to the airwaves. Original series The Bletchley Circle: San Francisco will premiere Sept. 14. The female-led detective series will air Friday  nights at 8 p.m. On September 24, supernatural drama Manifest will premiere, taking the 10 p.m. slot on Monday nights.
City will also kick off its fall season with a special preview night on a half-hour special Sept. 10 at 10 p.m.
Other returning series to City include:
Dancing With the Stars (premieres Sept. 24, airs Mondays at 8 p.m.);
Lethal Weapon (returns Sept. 25, airs Tuesdays at 9 p.m.);
Mom (debuts Sept. 27, airs Thursdays at 9 p.m.);
Hell's Kitchen (premieres Sept. 28, airs Fridays at 9 p.m.);
Bad Blood (premiers Oct. 11, airs Thursdays at 8 p.m.);
Black-ish (premieres Oct. 17, airs Wednesdays at 8 p.m.)