Where does Canada stack up for OTT subscription?
The SVOD is gaining ground in English Canada, but Quebec still has reservations.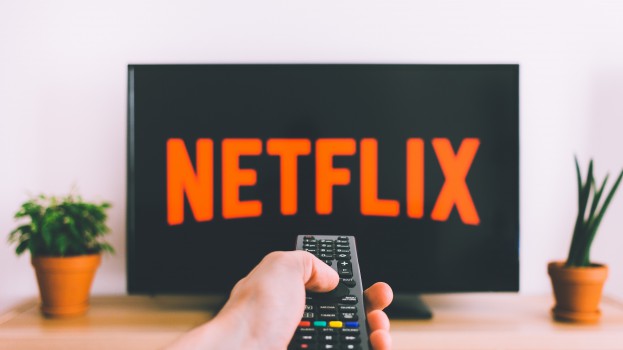 Half of the country's English-speaking population subscribes to Netflix.
That's according to a recent study by eMarketer, which used a combination of financial results from traditional and digital media companies and surveys ranging from 1,000 to 4,000 Canadian respondents. It also conducted separate studies in various other countries in order to see where Netflix and OTT was most dominant.
The SVOD service, which has been in Canada less than eight years, had a similar penetration rate in Canada as it does down in the U.S. However, it lags behind many parts of Western and Northern Europe for penetration rates (Norway has the largest penetration rate at 87%, followed by Sweden at 79.2% and Denmark at 77.4%).
Additionally, the Quebec market still proves challenging for Netflix, according to the firm.
The key to success in Quebec for Netflix is similar to its key to success in many other countries, eMarketer suggested: more local content. Just as Netflix tends to dominate n English language-speaking countries such as the U.K. and Australia but has a weaker performance in countries such as France and the Asia-Pacific region, Netflix's penetration among French-speaking Canadians is much lower, according to eMarketer. That weakness was attributed by the firm to a lack of programming tailored to the specific audience, especially when it comes to language.
Quebec also has differing attitudes from the rest of the country on Netflix's obligations to the local market. A total of 29% of survey respondents from Quebec "strongly agree," and another 26% "moderately agree" that digital media companies such as Netflix should be taxed in order to fund local productions. Quebec is the only market surveyed where the "agree" respondents outweigh the "disagree" respondents. Atlantic Canada had the lowest rate of agreement with this idea.
French Canadians also watch more traditional television than the rest of the country; Francophones view an average of 31.5 hours of traditional television per week, while Anglophones view an average of 24.3 (both have trended downward for several years, according to eMarketer, although the French population's decline has been slightly less steep). Meanwhile, Anglo-Canadians view an average of 3.8 hours of digital television per week, compared to French Canadians who view an average of 2.3 hours per week.
Overall, eMarketer projects that by year-end, Netflix will reach 13 million Canadians, representing half of Canada's English-speaking population and just under 36% of the entire population. OTT in general will reach 17.4 million Canadians, making Netflix the preeminent streaming service in the country. Revenue from OTT is also predicted to shoot up. Using financial results from 24 OTT providers in Canada, eMarketer predicted that OTT would pull in $1.11 billion dollars in subscription revenue this year (up from $870 million last year). By 2020, that total is expected to rise to $1.58 billion.
In a survey of 1,000 Canadians, 53% of internet users studied said they respond to Netflix. It was the most popular digital subscription service by far, followed by music streamers Spotify (16%) and Apple Music (12%). Netflix competitors Amazon Video (10%) and CraveTV (9%) followed.
Looking more broadly to Netflix's North American performance, the SVOD leads the pack despite more competition south of the border (including Hulu, HBO Go and other services such as Amazon Video, YouTube Premium and CBS All Access which are now available in Canada but have had several years to establish a presence in the U.S.). By year-end, eMarketer projects that Netflix will reach 51.7% of the U.S. population, representing 170.1 million people and growth of 11.1%.